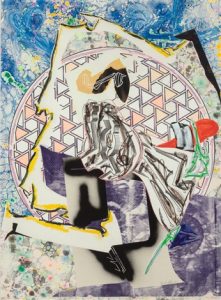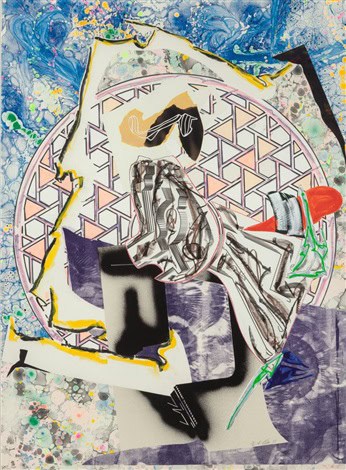 Among his most popular series, Frank Stella's The Waves focuses on Herman Melville's Moby Dick. In a total of thirteen screenprints with lithographic and linoleum block printings, Stella brings forth another brilliant series inspired by literature.
In a span of twelve years, Frank Stella produced over 200 works of art in various media related to each chapter of Herman Melvillle's Moby Dick. As one of his more significant and extravagant projects, there are a total of four complete series within Moby Dick project. This includes: The Waves 1989, Moby Dick Engravings 1991, Moby Dick Domes 1992, and Moby Dick Deckle Edges 1993.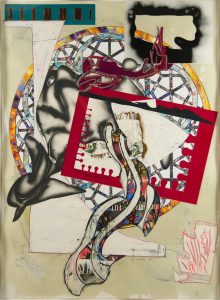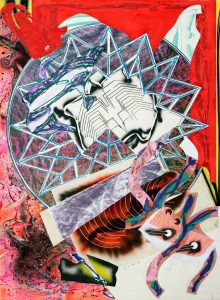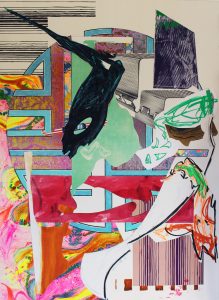 Vibrant and edgy are the colors and shapes in all the screenprints Stella produced. One of the central shapes seen in virtually every print is the Chinese lattice. This circular lattice shape grounds every other shape in the print. It's what holds the composition together as well as balance each scene.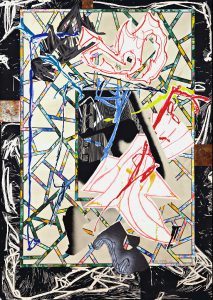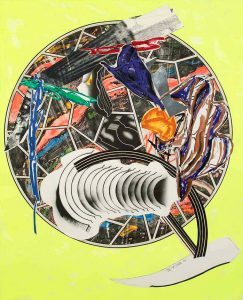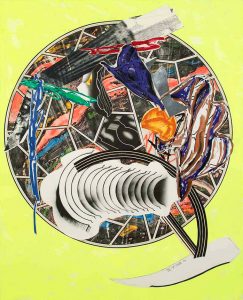 Another important shape to this series is the the wave-whale shape. Once can see an abstract form of something similar to a whale's tail peaking out in various corners. Stella masterfully reduces a whale shape into a wave or a series of waves. Hence, the title of the Waves Series 1989, it is important to identify these integral motifs.