Our mission is to be your first and best source for acquiring Fine Art Masterworks from the 16th century through contemporary artists, and to provide the best fine art documentation and historical descriptions of over 500 works of fine art in our collection.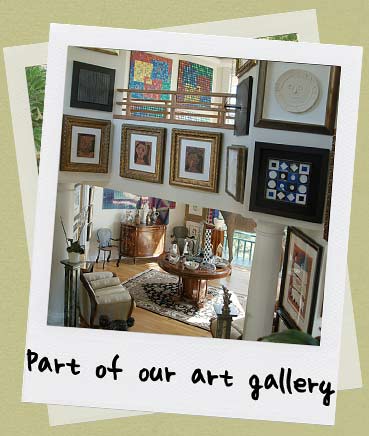 Our art gallery Established since 1973 in San Francisco's East Bay, Masterworks Fine Art services private collectors, dealers, and museums all over the world. Known internationally for our specialization in 16th to 20th Century Masters, an important aspect of our continued success is that our clients are treated as family with full access to Masterworks market expertise, curatorial knowledge, and excellent staff service.
At our gallery you will be dealing personally with the directors, along with having the support of our trained curatorial staff. This allows us the ability to offer our clients the best value and service as there are no extra overhead costs and no commissioned salesman.
Featuring over 200 works on display in our gallery, we host private viewings and special events, taking pride in being one of the most extensive and diverse art galleries in the world. With a wide range of masters, styles, and mediums our exceptional gallery of international artists include Agam, Appel, Braque, Brueghel the Elder, Chagall, Degas, Durer, Leger, Matisse, Miro, Monet, Picasso, Rembrandt, Renoir, Rouault, Toulouse-Lautrec, Vlaminck, Warhol, van Dyck, Vasarely and Yvaral. All artworks are cataloged by our gallery's in-house curatorial team and come with a Masterworks Fine Art Certificate of Authenticity.
Our collection is built on a wide range in the artists' oeuvre, emphasizing not only rarity, demand, and ultimate sale-ability but also potential appreciation, historical context, and personal insight. Through such diverse offerings and full access, we strive to enhance the collecting experience of every collector, emerging or practiced, and look forward to establishing a personal and professional relationship with you that lasts a lifetime.

Meet Our Team!
Alex Adelman, Founder
Robert Ubillus Adelman, Owner, Director
rob@masterworksfineart.com
Rod Ubillus, Director
rod@masterworksfineart.com
Claire Nichols, Curatorial Assistant
claire@masterworksfineart.com
Kristen Brooks, Curatorial Assistant
kristen@masterworksfineart.com
Andy Yu, Master Framer of Image Design and Framing
framing@masterworksfineart.com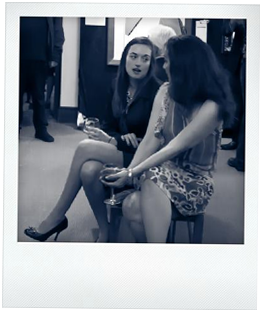 Our Credentials
Stellar rating of A+ with Better Business Bureau
Stellar rating of 1,000+ positive reviews on eBay
Member of International Fine Art Appraisers Association for over 10 years
Stellar rating with First Data global payment processing company for over 10 years
We've been fine art collectors and dealers for over 30 years, and have sold 4,000+ works to happy clients in over 25 countries
We've been in business since 1973, and online since 1993, the dark ages of e-commerce! We specialize in original lithographs, drawings, etchings, sculptures, and prints from Rembrandt to Warhol.
We are happy to supply additional business and personal references upon request.