The Museum of Solidarity, established by president Salvador Allende in 1971, had the mission of educating the people of Chile about fine art. Its collection was amassed through donations from many internationally known artists. One such donation was Frank Stella's Isfahan III, which he created in 1968 and donated to the Museum of Solidary in 1972. Isfahan III—which measures more than 10 feet tall and 21 feet across—is part of Stella's Protractor series, a series of irregularly shaped canvases each named after locations in the Middle East.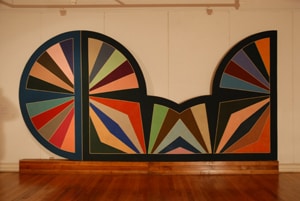 The work arrived in Chile and was exhibited for the first time in 1973. That same year, however, a military coup overthrew Allende's government, forcing the museum to scatter its collection to a number of temporary storage locations.The majority of these works would remain in storage for years to come or go missing altogether. Isfahan III found its way to a storage facility belonging to the Museum of Contemporary Art in Santiago, where it would stay for almost two decades.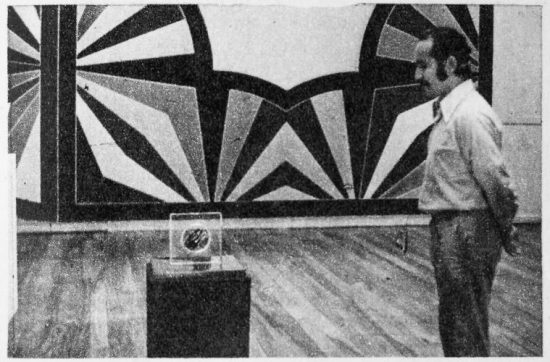 In 1991, the Museum of Solidarity re-opened as the Salvador Allende Solidarity Museum and the process of recovering the donated works began. When Stella's Isfahan III was discovered in the Museum of Contemporary Art's storage facility, it was discovered that the canvas had spent years folded up and abandoned on the warehouse floor. Even worse, museum workers had been completely unaware of its importance and value. For decades, workers had been using the Stella masterpiece as a table for lunch breaks, eating on the painted surface. The canvas was creased and the painted surface was damaged. In addition, its frame and support structure were not saved, creating difficulty for its potential exhibition and conservation efforts.
Nonetheless, Isfahan III was the centerpiece of the Salvador Allende Solidarity Museum's revival exhibition in 1991. The museum sent the artwork for minor restorations and it traveled to exhibitions around the world on a temporary stretcher. In 2019, the painting went under a second round of restorations through the Getty Foundation's "Conserving Canvas" initiative, which would allow the painting to go through a year-long restoration process and for a new, permanent stretcher to be created for the work, increasing its longevity and continued travel all over the globe.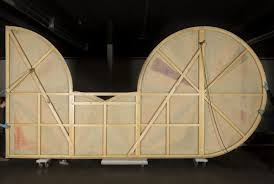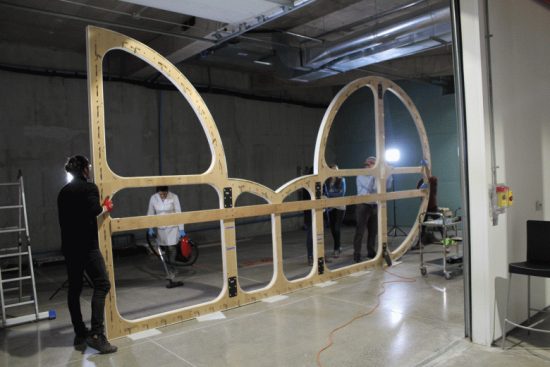 Stella himself has remained close with the museum, visiting on multiple occasions and collaborating with a team to create an oral history project regarding the famous painting's unique journey. In its current restored state, Isfahan III is one of the Salvador Allende Solidarity Museum's collection highlights.