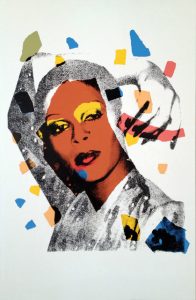 Photographs personally taken by the man himself, Andy Warhol depicts a series of transgender Ladies and Gentlemen, 1975. Provocative, ambiguous, and direct, this series marks his departure from portraiture based on appropriated images.
Historical Context of Andy Warhol's Ladies and Gentlemen Series, 1975
The 1970s represented the height of Studio 54 as the United States entered a more liberal mindset. During this time, the homosexual and drag community began boldly embracing their sexuality. This atmosphere inspired Warhol to create a series of 10 screenprints titled Ladies and Gentlemen, 1975. The idea for the series originally came from art dealer Luciano Anselmino. Under Warhol's direction, Bob Colacello, editor of Interview magazine, recruited several black and Hispanic drag queens from the The Gilded Grape in Greenwich village. Warhol was undeniably fascinated by these performers who represented self-fashioned personas in a glamorous, exhibitionist manner. This series was first exhibited in Italy at the Palazzo di Diamente.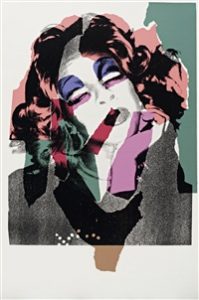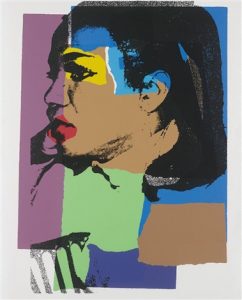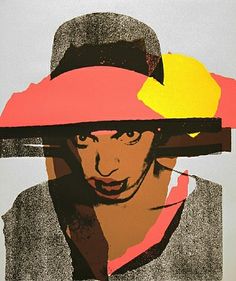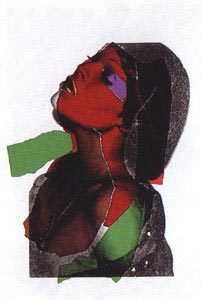 Warhol's Process for Creating Ladies and Gentlemen Series, 1975
Creating the portraits followed Warhol's usual procedure: taking a polaroid photo of his subject and silkscreening the photo onto canvas. The transgenders subjects are portrayed in a classical manner from the neck up, their expressions ranging from coquettish to joyful. Many of the portraits are taken at a three-quarters angle, similar to Warhol's celebrities. Each portrait is characterized also by tell-tale swashes of color brushed on to the sitter's features. Moreover, each portrait maintains the gender ambiguity of its subject. These portraits heavily focus on gender role play. Of this, Warhol has said " I wonder whether it's harder for 1) a man to be a man, 2) a man to be a woman, 3) a woman to be a woman, or 4) a woman to be a man. I don't really know the answer, but from watching all the different types, I know that people who think they're working the hardest are the men who are trying to be a woman. They do double-time. They do all the things: they think about shaving and not shaving, of primping and not primping, of buying men's clothes and women's clothes. I guess it's interesting to try to be another sex." (Andy Warhol, The Philosophy of Andy Warhol (From A to B and Back Again), New York, 1975, p. 98). The title itself refers to the gender duality the drag queens embody.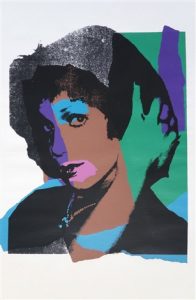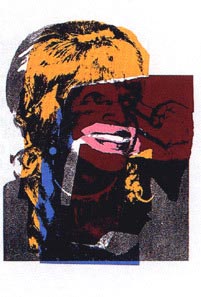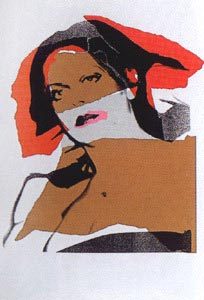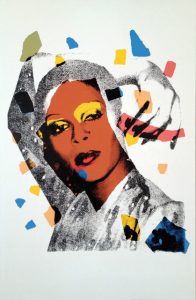 Queens and Royalty
Moreover, this portfolio creates an alternate understanding of "queen". Warhol plays on the title later with his Reigning Queens portfolio which features female monarchs. Through Warhol's lens the drag queens were as beautiful and poised as the real queens. The silkscreen process removes any semblance of title and blurs the line between an impersonator and true royalty.