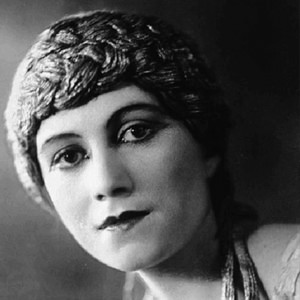 Olga Khokhlova was born in Ukraine in 1891. She became a ballet dancer in the Ballets Russes as a young woman. She was a dancer in Parade in 1917, which was a collaboration between Sergei Diaghilev and Jean Cocteau. With Cocteau's urging, Pablo Picasso became in charge of the costumes and set design for this production. Their romance was slow at first – she was chaste and required courting but Picasso was 35 and desperately wanted to start a family. When the ballet moved on to tour South America, Khokhlova ultimately stayed in Barcelona with Picasso.
They were finally married on July 12th, 1918 at a Russian Orthodox Church with Jean Cocteau serving as a witness. Back in Paris, the couple moved in next to Picasso's dealer Paul Rosenberg where the two slowly climbed up the ladder of society.
While summering in Dinard in 1922, Olga Khokhlova fell ill with "gynecological troubles".  She had to have surgery. She got ill again years later in 1928, which ended in a series of operations and periods of lengthy recovery. Marie-Thérèse Walter was a fixture in Picasso's life at this point. Khokhlova did not know about Walter for much of their affair, but she was aware of her husband's other indiscretions. She became – rightfully – jealous and resentful. Picasso fed off this negative energy in much of his art of Khokhlova at this time. Khokhlova finally left the clinic in 1929, and here proceeded a time of Picasso's double life between his wife and his mistress.
Like most of Picasso's women, Olga Khokhlova's life generates speculation and curiosity among many. Although she died in 1955 still legally married to Picasso, the idea of her being Picasso's first wife and mother to his first child resonates today.
References
Richardson,  John. 'Portraits of a Marriage,' Vanity Fair. December 2007. Accessed November 14, 2016. http://www.vanityfair.com/news/2007/12/picassos-wife-200712