Pablo Picasso, one of the most prolific and well-known artists in history with nearly 50,000 known works, is famed for his recalcitrant invention of Cubism alongside Georges Braque. The artist was also known as it happen for his, often controversial, chronicles with women. Picasso had several muses over the course of his lifetime which appeared in his work. One notable young woman who Picasso chose to immortalize in more than 60 works is Sylvette David.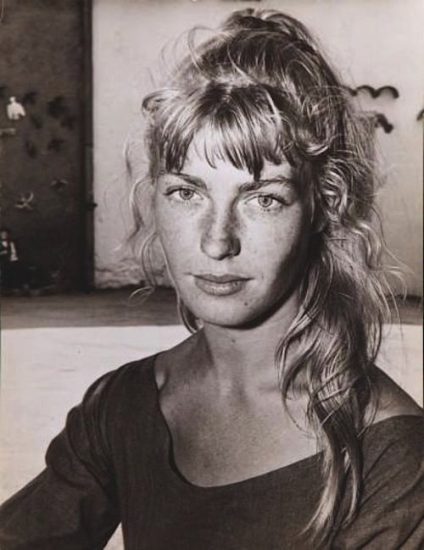 David and Picasso first met in Vallarius in 1954 at an exhibition where her fiancé, Toby Jellinek, was showing. Picasso had one of Jellinek's chairs delivered to his studio where he presented a portrait of the 19-year-old drawn from memory and asked her to pose for him. This meeting would inspire several drawings and sculptures as well as 28 paintings over the course of just a few months.  Life Magazine referred to this interval as his "Ponytail Period," and it imparted instant fame to David. High ponytails fashioned after the artist's depictions of Sylvette gained immense popularity in France during the summer of 1954. One of the most memorable works that likely sparked this development was his Sylvette, 1954. The work features the model from the waist up posed in profile and rendered in the classic Picasso Cubist style with great emphasis placed on the elegance of her polished hairstyle.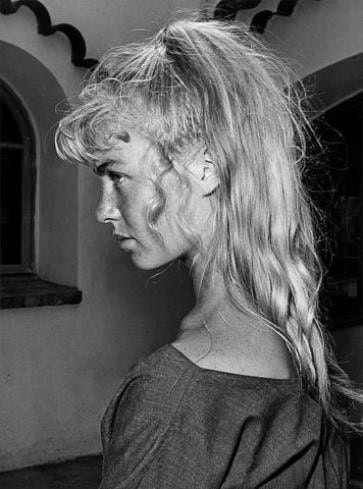 At the time of their meeting, Picasso's personal life was in shambles; at 73, his wife Francoise Gilot had just left him. In his old age he seemed to have found comfort in the shy youthfulness of Sylvette. However, she did not succumb to the charms of the renowned artist and they maintained a purely professional relationship for the duration of their time together. The portraits of Sylvette flamed out after Picasso met his next love, Jacqueline Roque. The women who Picasso claimed as muses are legendary for losing their minds following their respective relationships with the artist. Sylvette, however, survived unscathed and went on to pursue her own artistic career.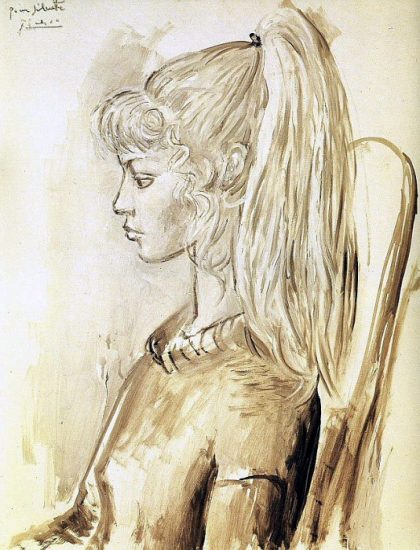 Contemporary critics tend to discount this body of work because of its ephemerality; the high ponytail and the button down coats which Sylvette often sports in Picasso's depictions of her were French trends of the 1950s and therefore, according to some, lack the qualities of notable work in the course of art history. However, the series of works that David modeled for is often regarded as Picasso's only successful attempt at drawing from a model, and the beauty of the work is undeniable. The legacy of the works featuring the 19 year old endures in the work of Sylvette, now known as Lydia Corbett, herself. Though she was able to avoid the so-called madness which so tragically afflicted the other women in Picasso's life, his influence is still clear in her oeuvre today.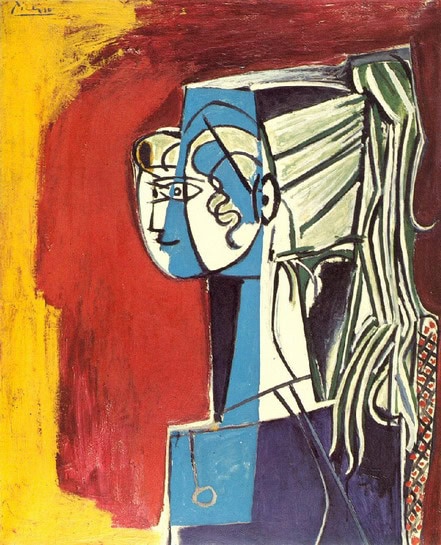 Similar portraits of women by Pablo Picasso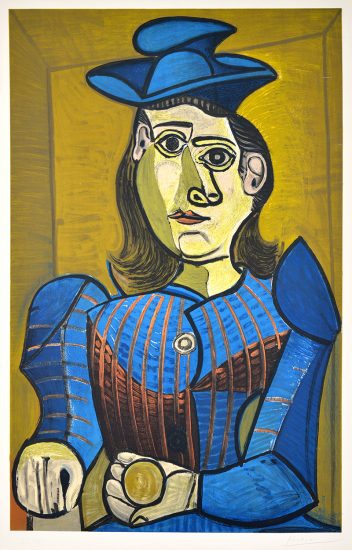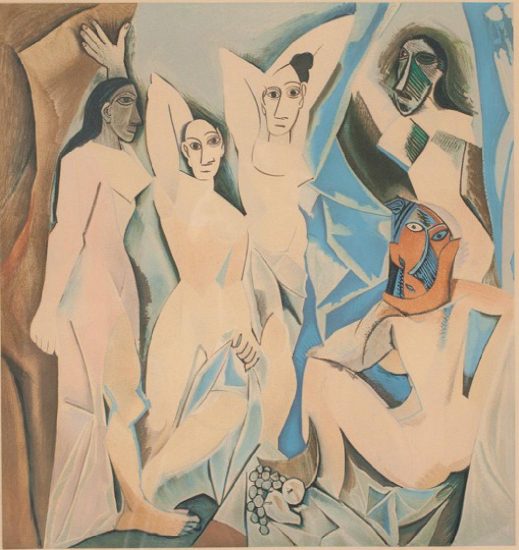 Paul Rosenberg Biography
By on 10 May 2018
Paul Rosenberg was born in Paris in 1881 to Jewish merchant turned antiques dealer Alexandre Rosenberg. Alexandre had emigrated from Bratislava to Paris and established an antiques gallery. Alexandre moved into fine art, beginning to collect Monet, Cézanne, Manet, and Renoir. Paul joined his father's business at age 16, and taught himself the ins and outs of the business, learning about the art world through trips to museums and art galleries. At age 18 he was sent to London by his father to buy art where he returned with two drawings by Van Gogh and a Manet painting. When his father retired in 1906, Paul and his brother Léonce briefly partnered at the gallery before assuming their own trajectories in the art world.
Paul opened his gallery at 21 rue de la Boétie in 1910. He decided he would only buy what he liked – and what he liked most of all was Pablo Picasso. For much of Picasso's career, Rosenberg was his sole dealer. Rosenberg was also the exclusive dealer for Matisse and Braque, also working with Léger. Rosenberg had close relationships with many of his artists, acting as dealer, friend, confidante, and even financial adviser.
In the interim between the end of World War I and the onset of World War II, Rosenberg opened a second gallery in London. With the darkening of the political and social climate in Europe – most especially for Jews – Rosenberg sought to hide much of his art, sending it abroad and placing it in vaults, before fleeing France in 1939. He and his family fled to Lisbon, and from there ended up in New York. Rosenberg was able to send some of his great inventory to New York ahead of himself, but much of the art that was left in Europe was looted by the Nazis – roughly 400 pieces. Despite this, Rosenberg opened a gallery in New York and proceeded on with his professional career. After the end of the war, Rosenberg immediately set about the task of retrieving the stolen works. Many of the works were serendipitously rescued in 1944 with the interception of a train carrying much of the art. Rosenberg was very successful, recovering 340 of the lost works. Unfortunately, this is the exception with stolen art. And even this success was hard fought both in court and out.
Paul Rosenberg was one of the most influential 19th and 20th Century French art dealers, particularly in the fields of Cubism, Impressionism, and post-Impressionism. His close relationships with very famous artists support his talent as a dealer and his commitment. His legacy lives on in his descendants, who continue to fight to find that art that is their birthright.
References
Cohen, Patricia; Mashberg, Tom. 'Family, "Not Willing to Forget," Pursues Art It Lost to Nazis,' The New York Times. April 26th, 2013. Accessed November 14, 2016. http://www.nytimes.com/2013/04/27/arts/design/rosenberg-familys-quest-to-regain-art-stolen-by-nazis.html
Moorehead, Caroline. 'Picasso's Dealer,' The Spectator. October 4th, 2014. Accessed November 14, 2016. http://www.spectator.co.uk/2014/10/my-grandfthers-gallery-by-anne-sinclair-review/
'Paul Rosenberg , Art Dealer, Dies,' The New York Times. July 1, 1959. Accessed November 14, 2016. http://query.nytimes.com/mem/archive/pdf?res=9E07E4DF1F3CE63BBC4953DFB1668382649EDE
Roe, Sue. 'My Grandfather's Gallery by Anne Sinclair – an intimate portrait of art dealer Paul Rosenberg,' The Guardian. October 11, 2014. Accessed November 14, 2016. https://www.theguardian.com/books/2014/oct/11/my-grandfathers-gallery-anne-sinclair-review
'The Paul Rosenberg Archives,' MoMA The Museum of Modern Art.https://www.moma.org/learn/resources/archives/EAD/PaulRosenbergf
Yglesias, Linda. 'Masterpiece Plunder as Paul Rosenberg Fled Europe in 1940, The Nazis Snatched his Priceless Art Holdings. The Search for the Treasure is Carried on by his Descendants,' New York Daily News. April 20, 1997. Accessed November 14, 2016. http://www.nydailynews.com/archives/news/masterpiece-plunder-paul-rosenberg-fled-europe-1940-nazis-snatched-priceless-art-holdings-search-treasure-carried-descendants-article-1.757095#ixzz2jdYxNXbQ