There was no place like La Ruche for a starving artist. The building was originally intended only as a temporary building designed by Gustav Eiffel for the Great Exposition of 1900, but the artist Alfred Boucher gave it a new life and re-opened it as a hub of artist studios in 1902. Its name translates to "beehive" due to the cylindrical shape and maze-like layout of the three-storey building. Located in the 15 arrondissement of Paris, La Ruche quickly became a hub of activity because of the low studio rent, free artists' models that were provided, and proximity to the arts and culture of Paris.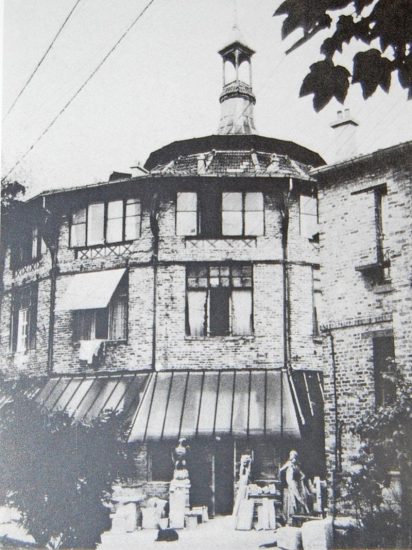 When a 24-year old Marc Chagall moved to Paris from Russia in 1911, La Ruche was already a thriving artist colony with its own robust exhibition and theater schedule. An established population of Eastern European artists had already planted roots in the studio complex and their artistic output was varied and complex. All styles were embraced and living in close quarters gave artists ample opportunity to be influenced by the styles of their peers. This meant that artists in La Ruche often worked in blended styles, taking cues from all of the leading movements of the time. Chagall definitely did this, merging elements of Cubism, Expressionism, Fauvism, and Futurism together in this own idiosyncratic way.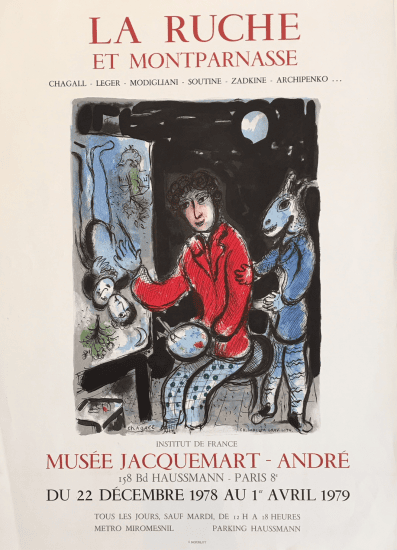 While at La Ruche, Chagall would rub shoulders with other emerging artists such as Fernard Leger and Amadeo Modgliani. La Ruche would be home to a number of great artists and poets during its existence, including but not limited to Guillaume Apollinaire, Alexander Archipenko, Robert Delaunay, Constantin Brancusi, and Diego Rivera. Living with all of these fellow creatives was a singular experience that would often serve as inspiration for the content of Chagall's work during his stay there. One of his first works created at La Ruche, the 1911 painting Half-Past Three (The Poet), depicts his friend and neighbor, the Russian poet Mazin, who would visit his studio to mingle and have a drink in the early hours of the morning. Half-Past Three documents this time with a friend and the kind of carefree artistic mingling that living at La Ruche encouraged. Another of Chagall's most famous works, Paris Through the Window, was also created during Chagall's time at La Ruche in 1913, depicting the view from his studio.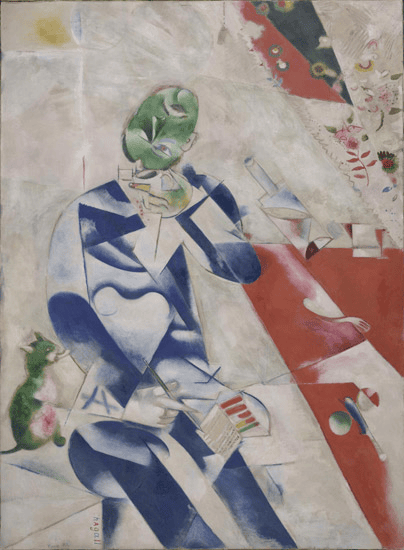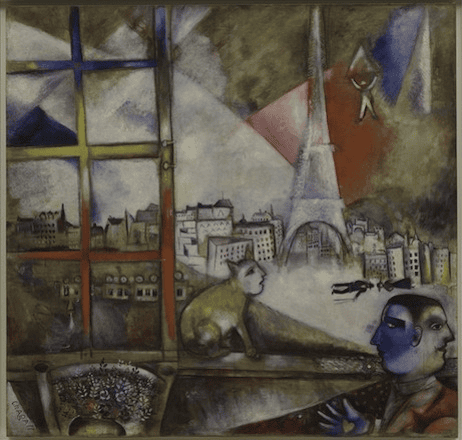 Chagall once said, "In La Ruche, you either came out dead or famous." Chagall, needless to say, survived his stint in the notorious artist colony and came out famous, one of the many artists from La Ruche that would leave a lasting legacy on 20th century art.