Recently, three Pablo Picasso drawings have come up for auction. The drawings are all figure drawings, featuring nude models in various poses. They are incredible examples of Picasso's more traditional naturalistic artwork, as opposed to his more famous cubist work. The artist had a strong artistic foundation in traditional art, with his early art education coming from his father who was a professor. 
The most recent drawing up for sale, titled Deux femmes nues se tenant, was created by Picasso in 1906 and shows two nude female models standing together. The drawing is quite simple and austere, highlighting Picasso's mastery of line and shape. The drawing went up for auction at Lempertz auction house, based in Germany, in their Modern and Contemporary Art Evening Sale on July 19, 2020. The work was estimated to sell for 400,000 ­- 500,000 EUR ($447,477 - $559,346 USD) and ended up selling for 325,000 EUR Premium ($363,575 USD). The hammer price was most likely lower than the estimate due to the economic hardship from the current COVID-19 pandemic affecting people everywhere.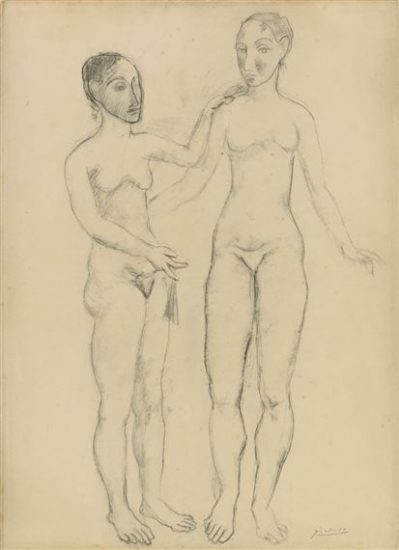 On June 14, 2019, the drawing La Source / Femme au chien, 1921 went to auction at Galerie Kornfeld Bern in Switzerland. The line drawing features a reclining female model in the nude holding a vase pouring water with a dog lapping it up at her side. The work clearly calls on ancient Greek imagery and motif, a constant source of inspiration for Picasso throughout his career. The composition is simple yet alluring and captures the viewer's attention despite the lack of any color or shading. The work was estimated to sell for 200,000 CHF ($200,160 USD) in their Art of the 19th to 21st Centuries: Part 1 auction. The hammer price exceeded the estimate at 210,000 CHF ($210,168 USD).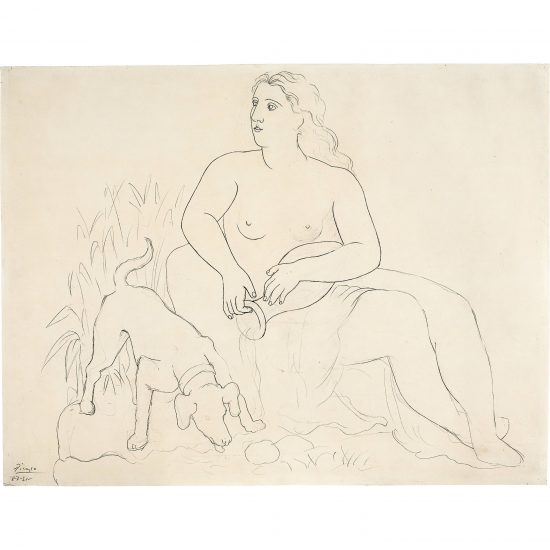 Picasso's Homme nu couché, 1967 went to auction on November 30, 2018, in Lempertz auction house's Modern Art sale. This drawing is the most abstracted out of the three with loops of colored lines supplementing the line drawing of a reclined nude model. The work showcases Picasso's artistic hand, as it's easy to see the artist's process and technique. It was estimated to sell for 360,000 -­ 400,000 EUR ($407,608 -­ $452,898 USD) at auction, and ended up with a hammer price of 688,000 EUR Premium ($778,985 USD), far surpassing the expected amount.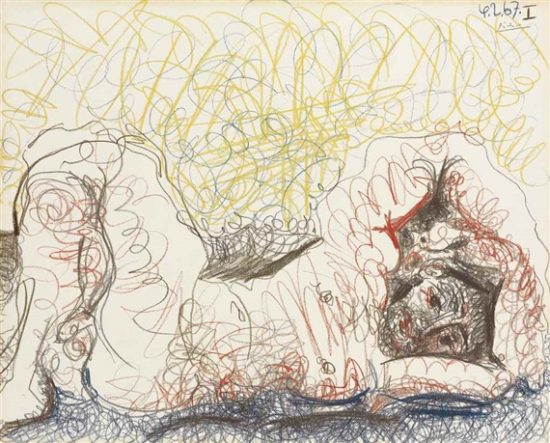 Prado Museum Welcomes the Return of Picasso to their Collection
By Kristen Brooks on 23 Jul 2021
The Prado Museum, or officially known as the Museo Nacional del Prado, is notably considered to be one of the greatest art museums in the world and continues to maintain its status as one of the worlds most visited sites. Located in Central Madrid, it hosts one of the world's finest collections of European art, dating back from the 12th century to the early 20th, which were based on the former Spanish Royal Collection when it was originally founded in 1819, as well as the most concentrated and dedicated collection of Spanish art. The works of Francisco Goya, El Greco, Peter Paul Rubens, and Diego Velázquez are a few of the highlighted artists housed here, with Goya's works being the most extensively represented. Velázquez's works were also known and responsible for bringing many of the museum's collection of Italian masters to Spain.
The Prado is part of the Golden Triangle of Art, with the Thyssen-Bornemisza Museum, their collection focusing on the historical through contemporary art, and the Museo Reina Sofía (Museo Nacional Centro de Arte Reina Sofía), which houses 20th century modern art. The collection currently has 8,200 drawings, 7,600 paintings, 4,800 prints, and 1,000 sculptures, this not including many other works of art and historical documents.
Most excitingly, the Prado is welcoming the return of Picasso within their walls, exhibiting Buste de Femme (Bust of a Woman) c.1943. The last time Picasso had adorned their walls was in 2015 from the exhibition Ten Picassos from the Kunstmuseum Basel, and prior to that in 2011-2012. Picasso's Bust of a Woman has been generously loaned to the Prado Museum for 5 years by the Aramont Art Collection to the American Friends of the Prado Museum and is currently on display in a gallery devoted to the works of El Greco, along with Velázquez's The Buffoon Calabacillas c.1639. Keeping in mind that both artists heavily influenced the works of Picasso, it is clear that the museum wanted to create a dialog between these three artists together to help define not only Velazquez and Goya's works, but to define a subtle timeline of the ways Picasso was influenced.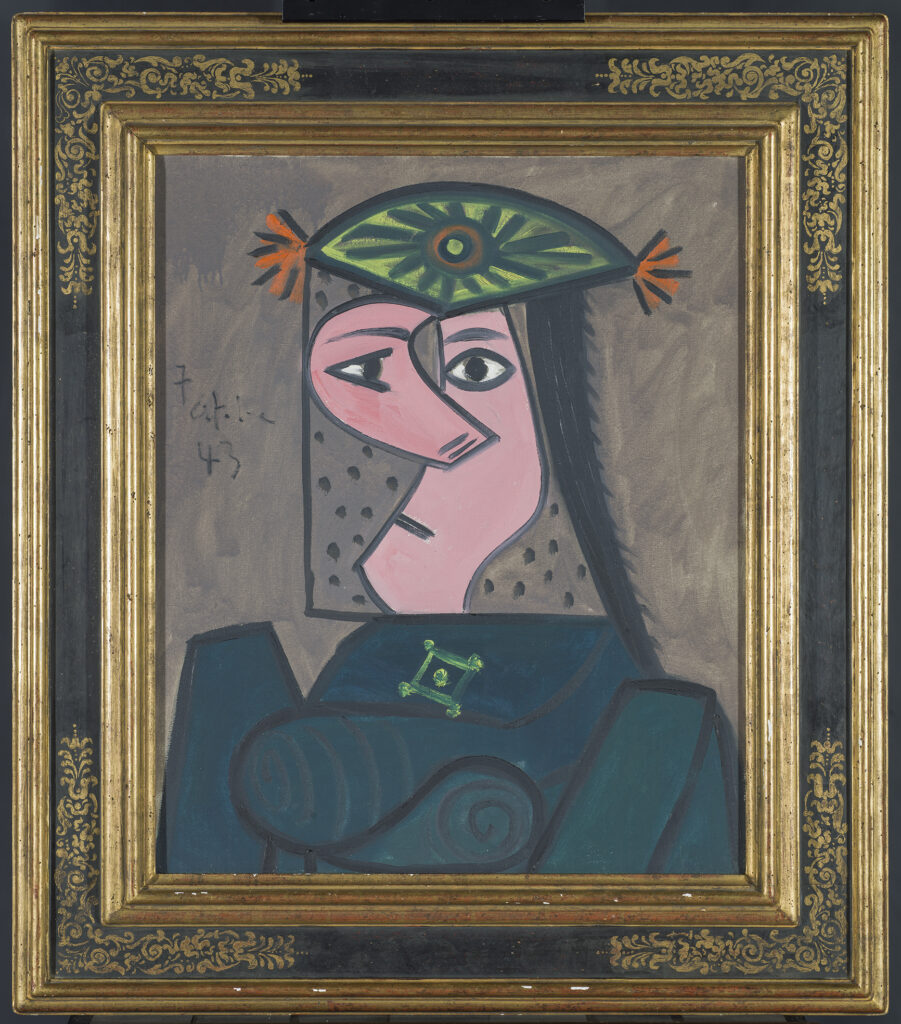 Buste de Femme 43 (Bust of a Woman), as detailed by the Prado, is an exemplary example of Picasso's response to the violence of World War II. During this period, he would distort many features of his female images in a radical manner and Bust of a Woman is not exempt from these facial disfigurements. Painted in a single day on October 7th, 1943, he applied rapid, confident brushstrokes to bring to life the bust of this woman; in cubist fashion, half of her face is in profile, one eye tepidly looking to the side, the worry and tension uniquely described. Wide-eyed, she stares directly forward with her other eye, seeming apprehensive, the tension palpable. The brushstrokes in the background are messy and confused, allowing us to empathize with the emotions simmering beneath the surface. In contrast, Picasso has painted her in shades of blues and greens for her clothes, bright orange ornaments hanging from the sides that catch the eye immediately, along with the orange circular ornament in the middle of her hat. The resonance of the background tones and the resolute presence of her feminine features divulge her deep understanding and knowledge of the Spanish and their pictorial traditions.
Javier Solana, Chairman of the Board, stated "American Friends' actions are certainly great news for Spain and all those who visit our country attracted by our artistic and cultural heritage. A painting from one of our greatest artistic geniuses which up to now had been in a United States' private collection will be displayed in public for all of those who love Picasso's work, our museums and culture. The Arango Montull Family's and American Friends' generosity is helping enrich Spanish cultural heritage."
The news has created a stir as it opens a new panorama of Spanish art for the museum. Prior to today, Picasso's date of birth, 1881, had acted as a cut off between the Prado and Reina Sofía Museum because in 1955 a royal decree stated that artworks of artists born before 1881 go to Prado while those who came after '81 would go to the Reina Sofía.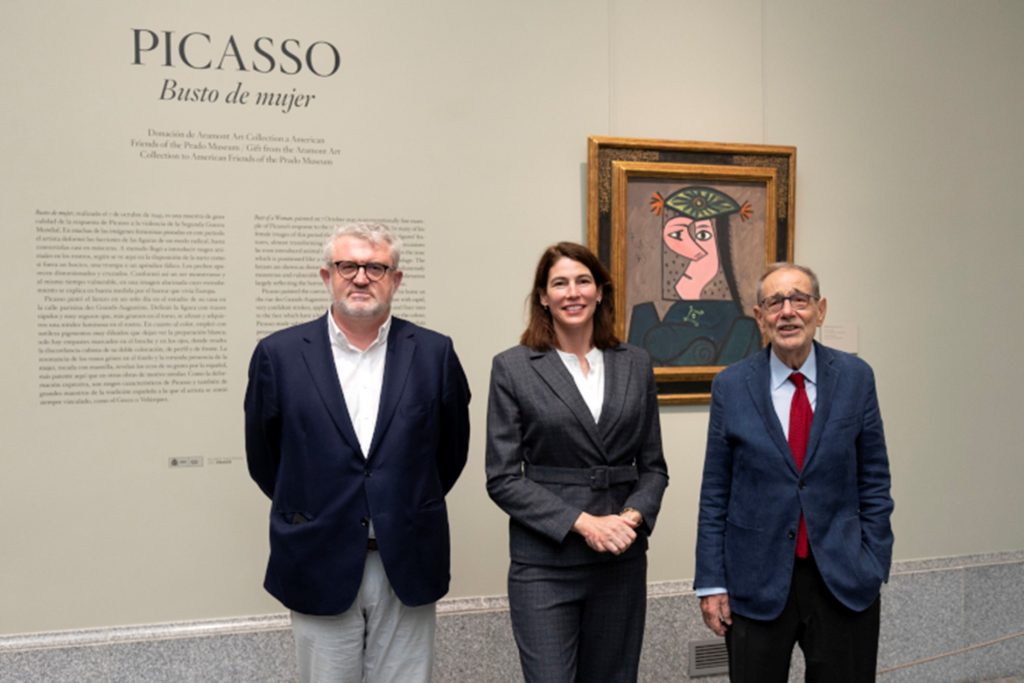 Van Gogh Identified in Background of Toulouse-Lautrec Drawing
By Claire Nichols on 05 Feb 2021
A recent discovery, made by a senior researcher at the Van Gogh Museum, has identified Van Gogh as one of the previously unidentified background figures in Henri Toulouse-Lautrec's The Refrain of the Louis XIII-style Chair at the Cabaret of Aristide Bruant (1886), a drawing that depicts a boisterous night at Le Mirliton, a cabaret at Montmartre in Paris. This discovery sheds light on the Parisian nightlife that engaged and inspired many of the major artists of that period and the friendship between Henri Toulouse-Lautrec and Vincent Van Gogh, two of the most influential figures of the 19th century.
Henri Toulouse-Lautrec was a student in the studio of the artist Fernand Cormon during a divided period in the French art world. Though the art world was split into two camps—academic painters, such as Cormon, and an Impressionist movement—Cormon did little to discourage his students from exploring the world outside of his atelier. It was in Cormon's studio where Toulouse-Lautrec would meet the Dutch painter Vincent Van Gogh. Van Gogh, who was 11 years his elder, lived only five minutes from Toulouse-Lautrec, making it easy for the two to run in the same circles, attending the same lessons and running in the same social circles.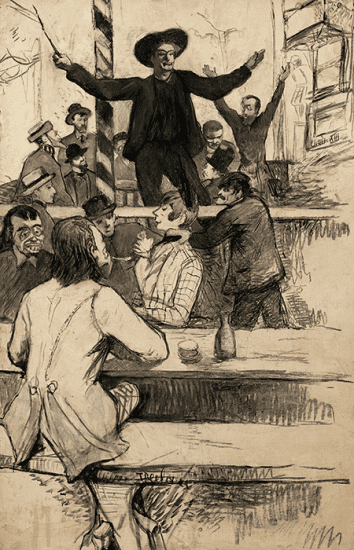 Toulouse-Lautrec spent his days working in the studio and his nights experiencing Parisian nightlife, especially dance halls and bars around Montmartre. With his penchant for these types of outings, it is hardly a surprise that he would strike up a friendship with Van Gogh. Van Gogh was well-known for his alcohol consumption; when describing his after-work activities, Paul Signac stated that "the absinthes and brandies would follow each other in quick succession." It is, then, also not surprising that Van Gogh makes an appearance in this particular Toulouse-Lautrec drawing, which depicts the cabaret run by the singer Aristide Bruant at its height of activity on a particularly rowdy night. Though relatively unarticulated, the figure in the upper left corner of the drawing bears an unmistakable resemblance to Van Gogh, sporting the same beard and mustache, as well as a tuft of hair peeking out from his hat. Van Gogh is shown seated next to Toulouse-Lautrec himself, and the two are surrounded by fellow artists such as Louis Anquetin. The drawing positions Toulouse-Lautrec and Van Gogh as regular fixtures in these kinds of Parisian antics, supporting accounts of both of their respective affinities for spending nights out on the town
This is not the only time that Toulouse-Lautrec depicted his friend—a 1887 portrait of Van Gogh by Toulouse-Lautrec depicts him with a glass of absinthe on a quiet night out—but generally speaking, it is rare to encounter a likenesses of Van Gogh that is not a self-portrait. Beyond his appearances in his work, it is clear that Van Gogh had an influence on Toulouse-Lautrec's style, encouraging him to use more Impressionistic strokes and colors. It is also clear that Toulouse-Lautrec was a great supporter of Van Gogh's career. The two would often visit each other's studios to show each other their work and show in the same exhibitions. Toulouse-Lautrec defended Van Gogh against his critics on multiple occasions, going so far as to challenge a painter to a duel after he criticized Van Gogh's work at an exhibition (luckily for everyone involved, the painter would apologize before a duel became necessary). 
The Refrain of the Louis XIII-style Chair at the Cabaret of Aristide Bruant acts as wonderful visual documentation of the artistic and social exchanges that defined the development of French art in the late 19th century, driven by exposure to the sometimes wild and boisterous Parisian nightlife. It also spotlights a fierce friendship between two outstanding artists who have come to represent some of the best artwork not only of the Impressionist and Post-Impressionist movement, but arguably of all of art history. 
February and March Online Exhibition
By Rod Ubillus on 06 Feb 2021
MGM and Sotheby's curate largest Picasso Auction slated for October
By Kristen Brooks on 18 Aug 2021
On October 23rd, 11 pieces of Picasso's oeuvre that has been on display at the Michelin-starred French & Spanish eatery "Picasso", named after the artist, in Las Vegas will be taking part in one of the most valuable Picasso auctions staged. In collaboration with Sotheby's, the works owned by MGM resorts have a combined value of $100m and is part of the MGM's initiative to "deepen diversity and inclusion" within its art collection. Brooke Lampley, the worldwide head of fine art sales at Sotheby's, said her team could not wait to "bring the magic of a Sotheby's evening sale to Las Vegas" for the first time. "As one of the most famous, beloved and accomplished artists of all time, we couldn't imagine anyone better than Picasso to inaugurate this unique art and culture experience." The Picasso marquee auction, scheduled two days before Picasso's 140th birthday, is slated to be the "largest and most significant" fine art sale to take place is Las Vegas, according to Sotheby's, as well as an opportunity for MGM to attempt to reposition the city as a "broader art destination" instead of just the city of Sin.
The collection being auction features works from 1917 to 1969 is a comprehensive display of Picasso's incredibly "diversity and richness" of his career. Among the 11 works being shown is Femme au béret rouge-orange, an oil painting of Marie-Thérèse Walter, the young model the artist had an affair with between the late 1920s and 1930s. Many of Picasso's extensive repertoire of portraits of Walter, the mother of his daughter Maya, are illustrated by vivid colors and a sense of intimacy. "I just love the Marie-Thérèse period, because it's the most unusually sincere and romantic period of Picasso's career," Lampley said. This work is estimated to sold for approximately $20m to $30m.
Another highlight of the sale is Picasso's Nature Morte au Panier de Fruits et aux Fleurs, a still life that was painted during 1942 during the Nazi occupation when Picasso was barred from exhibiting work. The artwork was made with a heavy application of paint, almost reminiscent of Van Gogh. The still life comes with an estimate of $10-$15m.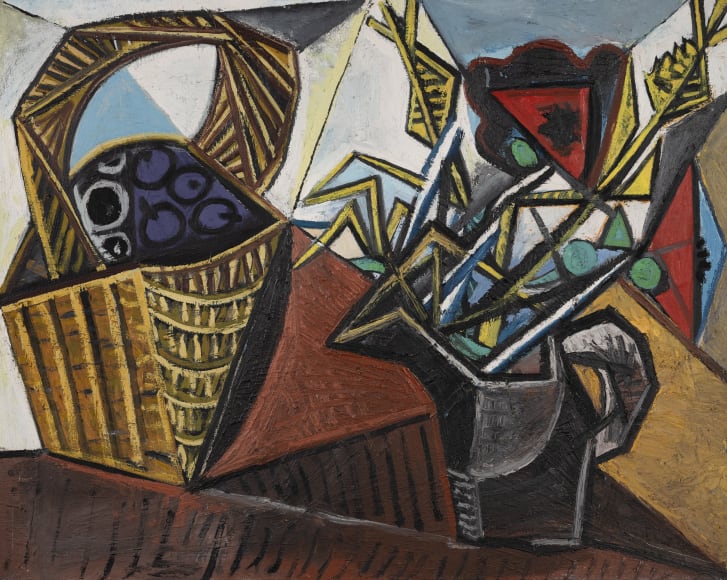 Other works in the sale include two of Picasso's larger paintings, created between 1969 and 1970 – Homme et Enfant ($20-30m) and Buste d'Homme ($10-15m). Both were included in a 1970 exhibition at the Palais des Papes in Avignon, probably the most important exhibition of his late career.
The auction on the 23rd will also be accompanied by a four-day exhibition of "the worlds finest luxury items", from October 21st through the 24th, selectively curated by Sotheby's to compliment the auction. While the four-day exhibition won't feature Picasso's works, it will have other luxury objects such as jewelry, automobiles, and fashion items. The items will then be sold at the end of October, in New York.
Ari Kastrati, the chief hospitality officer of MGM Resorts, said it promised to be a "momentous auction". "We are committed to creating an even more inclusive collection that maintains the breadth of our existing portfolio while giving a greater voice to artists from underrepresented communities."
Calder-Picasso in San Francisco
By Claire Nichols on 30 Mar 2021
The exhibition Calder-Picasso, curated by the two seminal artists' grandsons, Alexander S.C. Rower and Bernard Ruiz-Picasso, is the first major exhibition to put the relationship between these two master artists at the forefront by bringing together over 100 paintings, drawings, and sculptures. After a successful European tour with stops in Paris and Málaga, Calder-Picasso is making its United States debut at the de Young Museum in San Francisco. The exhibition revolves around the two artists' unique approaches to rendering space, or perhaps more accurately, non-space. Exploring themes such as line, volume, weight, and gravity, the exhibition investigates the ongoing impact of the interactions between these artists' distinct philosophies regarding the void, or empty space.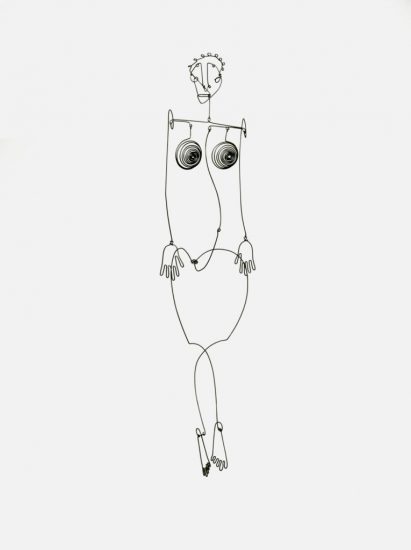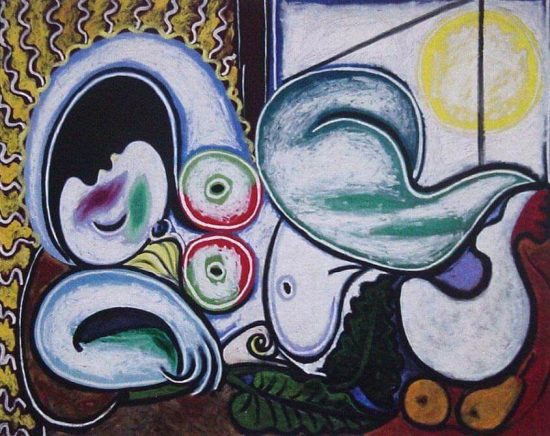 Calder and Picasso both worked and lived in Paris and even met in 1931, but the two could hardly be considered friends. The two did not even speak the same language (Calder knew little French, and Picasso did not speak English), but there is no doubt that their work was in conversation. The two often had pieces in the same shows, perhaps most notably at the 1937 World Fair held in Paris, where Picasso's Guernica and Calder's Mercury Fountain both resided in the Spanish Pavilion. It became apparent that the two artists, who would exhibit together multiple times in the future, were both wrestling with the same questions of abstraction, sparking a dialogue that would change the conception of art from that point forward. The exhibition is modeled to reflect this dialogue, designed as a sort of visual conversation between the two artists as they continually worked to represent the void in their artworks.
The two artists played with volume, dimensionality, and silhouettes, forming new ways to distort perceptions of reality. Calder's approach came readily in the form of sculpture, where he was clearly interested in understanding how space is occupied, a topic most frequently probed by connecting two and three dimensional forms through sculpture. His sculptures, such as his wire sculptures and famous mobiles, are composed solely of two-dimensional shapes that relate to each other just as much as they relate to the negative space around them. Included in the exhibition is Calder's iconic Aztec Josephine Baker, which exemplifies his interest in manifesting line drawing in three-dimensions. Picasso's approach to the void was both formal and emotional, coming through strongly in his paintings and drawings. The Picasso works chosen for the exhibition meditate on the friction between emptiness and fullness by skillfully abstracting figuration. This abstraction explores the tension between depth and geometry while also acting as a means of representing distortions of time and the emotional inner self. Though their approaches differed, Calder and Picasso shared core interests and their connection has had an indelible impact on art-making today.
Though an opening date has not yet been set for Calder-Picasso at the de Young, preparations for the show have been ongoing. Plans have been made to open the show as soon as February 26, pandemic restrictions allowing. It will be on view in San Francisco through May 23 before continuing its U.S. tour, traveling to Atlanta, then Houston. 
Qatar Museums Unveils "Picasso's Studios" Exhibition
By Admin A on 09 Jul 2020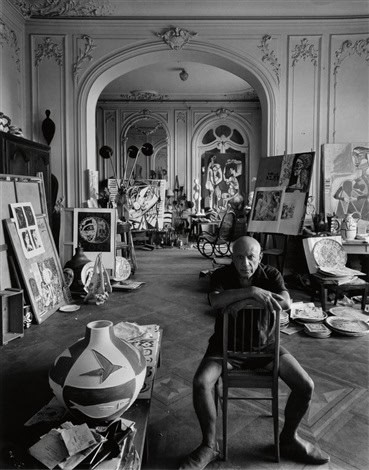 Throughout his long artistic career, Pablo Picasso worked in eight studio spaces around France: Le BateauLavoir, Studio at rue Schoelcher, Castle at Boisgeloup in Normandy, Studio at rue des Grands-Augustins, Fournas Studio, Studio of "La Californie," and Vauvenargues Castle to the Mas de Notre Dame de Vie in Provence. A new exhibition Picasso's Studios opened in the Fire Station: Artists in Residence space at Qatar Museums on July 1, 2020. The exhibition was curated by Virginie Perdrisot-Cassan, Curator of Paintings (1921-1973), Sculptures and Ceramics at the Musée national Picasso-Paris.
Picasso's Studios follows the artist's work chronologically through each of his studio spaces. It offers a new look into Picasso's art practice and the physical spaces he created in. The exhibition includes eight distinct galleries, each representing a studio and the subsequent period of his career that Picasso worked there.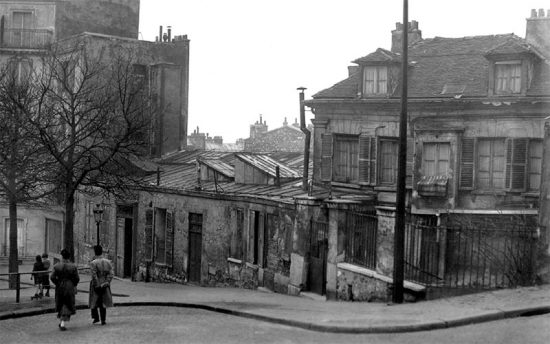 Sheikha Reem Al Thani, Director of Exhibitions at QM, said: "We are absolutely delighted to finally be able to share with the public this exceptional exhibition we have organised in collaboration with the Musée national Picasso in Paris. Picasso's Studios is a celebration of a great artist's career and gives us a unique view into his art practice. All the works at one time belonged to the artist's personal collection, and all are grouped within the exhibition to recall the places in which they were created. It is especially appropriate that we are presenting Picasso's Studios at the Fire Station: Artist in Residence, where outstanding contemporary Qatari artists produce and show their work in Doha today."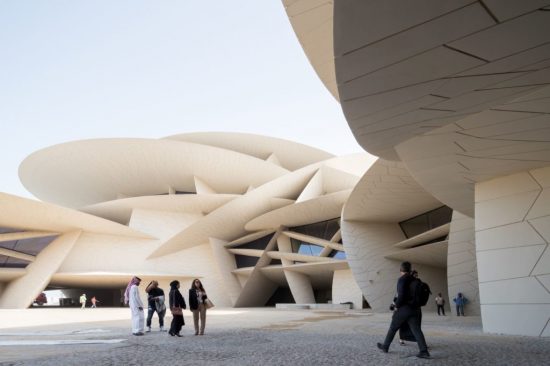 Starting with Picasso's arrival to Paris in 1900, the exhibition spans eight decades of the artist's life, ending with his final years in the 1970s on the Mediterranean. Picasso's Studios is part of the 2020 Qatar-France Year of Culture, a Qatar Museums initiative devoted to connecting the two countries' people and institutions through art and cultural exchanges.
"Pablo Picasso, one of the most influential artists of his generation, spent most of his adult life in France where he fell in love with the country and its riviera towns. We are pleased to bring this outstanding exhibition to Qatar as part of our Year of Culture programme, and introduce the collection of one of France's most iconic museums to our audiences," says Aisha Ghanem Al Attiya, Head of Years of Culture, QM of the exhibition.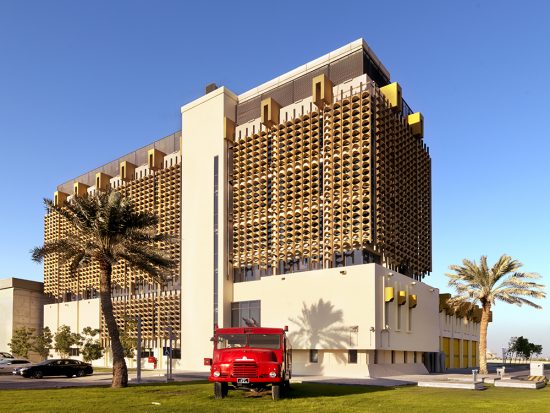 Visitors may reserve tickets in advance on the Qatar Museums website. The museum is following health and safety precautions as instructed by the government, including limiting the number of visitors, requiring a 'green' health status on the Ehteraz virustracing app, monitoring temperature of visitors upon arrival and requiring masks at all times for visitors over the age of 12 years old.