Renoir

Biography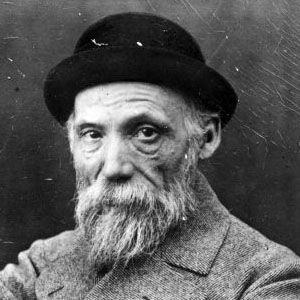 Born in Limoges, France, in 1841, Pierre-Auguste Renoir was the son of a tailor. In 1845 his family moved to Paris. Between 1856 and 1859 he took an apprenticeship and then worked as a porcelain painter, also taking evening classes in drawing. Renoir then studied at the Ecole des Beaux-Arts, Paris. He was a fellow student of Monet, Sisley and Bazille; he went on summer painting trips with them to Chailly and Fountainbleau. He studied the eighteenth century paintings in the Louvre and also met Corot, Millet and Diaz. In 1864 his work was first accepted at the Salon. During the 1870s he painted with Monet at Argenteuil and elsewhere, and came to know Cezanne, Degas, and Pissarro. In 1874 his work was included in the first Impressionist exhibition (and in three of the subsequent seven.) He had little public success but was patronized by Caillebotte, Chocquet and others. From the late 1870s on he enjoyed increased success at the Salons, especially with portraiture. Eventually, he became dissatisfied with Impressionism and felt renewed admiration for Ingres, Raphael and eighteenth-century art. During the 1880s he worked increasingly in the south of France. Renoir's early work as a porcelain painter reflects two constant characteristics of his art: an enormous natural facility and a dedication to eighteenth century standards of decoration and craftsmanship. Apart from the personality of his brushwork, the main distinction of his 1870s Impressionism was his preoccupation with the figure as subject matter and particularly with the gay vitality of Parisian life. Less rigorously introspective than Monet, he made his reputation at the Salons from the late 1870s with a series of fashionable portraits. Here his dexterity was combined with anecdotal charm. Many of Renoir's sculptures he made at the end of his life are direct transpositions of painted motifs. These were largely made by an assistant (a pupil of Maillol), because of his crippling arthritis.¹ Renoir also used a moving canvas to facilitate painting with his limited mobility.
¹ Phaidon Dictionary of Twentieth Century Art.
RENOIR PRINTS
During the second half of the nineteenth century, France was experiencing a printmaking Renaissance. Despite this artistic trend, Impressionists were not quick to adopt the medium as they were accustomed to painting in plen air. However, Renoir was quick to learn the medium, creating his first etching in 1890 and his first lithograph two years later. During this time, Renoir was 49 and already an established painter. Yet, he executed a total of 59 prints in his lifetime, producing almost equal amounts of lithographs and etchings. Renoir's etchings were never printed in suites or published in portfolios. Instead, he created them through commissions by friends and publishers as frontispieces or illustrations for books. Impressively, Renoir was able to develop his own style of etching independent of his development as a painter.
RENOIR PAINTINGS
Renoir's paintings are notable for their vibrant light and saturated colors. He primarily painted candid portraiture and the nude female figure. In each case, his paintings demonstrate free strokes of color through which figures fuse with each other and their surroundings. His best known for his painting Bal au moulin de la Galette ( Dance at Le Moulin de la Galette), 1876 which depicts an open-air scene in which crowds of people at a popular dance garden near where he lived. This iconic painting was sold for $78.1 million at an auction in 1990. In the mid to late 1880's Renoir gravitated towards figure drawings. The monumental work from this period is Grandes Baigneuses (The Large Bathers), 1884-87. The figures of this painting have a sculptural quality whereas the landscape is representative of impressionism. It is clear Renoir intended to reconcile the modern style of painting with classical painting traditions from the 17th and 18th centuries.