Camille Pissarro

Biography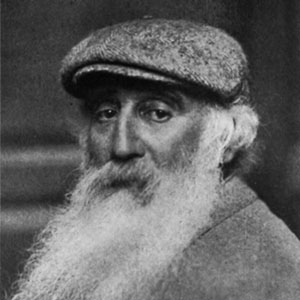 Camille Pissarro was born July 10th, 1830 in Charlotte-Amalie on the island of St. Thomas, then a part of the Danish West Indies. Pissarro was sent away to boarding school in Paris at age 12 from 1842-1847. It was there were he augmented his school education by visiting museums, and was first introduced to the French masters. Pissarro returned to St. Thomas after he finished his schooling and joined his father's business. While he was living in St. Thomas, Pissarro befriended Danish artist Fritz Melbye, who encouraged Pissarro to pursue his art. The two left St. Thomas together in 1852 and moved to Caracas, Venezuela for a few years. In 1855 Pissarro returned to Paris with the support of his family to start his formal art training. Upon his arrival, Pissarro also attended the World Fair in Paris and saw the work of Jean-Baptiste-Camille Corot. Pissarro was greatly influenced by his work, and studied directly under him as well as with Gustave Courbet and Charles-Francois Daubigny. Elements of their work can be seen in Pissarro's early oeuvre.
Pissarro never ended up pursuing a more formal art education, but instead frequented Académie Suisse, an art school started by Charles Suisse where models were provided for the students to study. It was here that Pissarro met some of his contemporaries, Claude Monet, Armand Guillaumin, and Paul Cézanne. The group was brought together by their shared artistic visions.
Like many artists at the time, Pissarro lived outside of Paris proper in the country. He moved in with Julie Valley who would in 1871 become his wife and the mother of his 8 children. They were living in Louveciennes when the Franco-Prussian War began in 1870. Pissarro and his family fled to London, where they lived for a few years. Some fantastic paintings were created during this time that explore the growth of the urban in villages around London. When they returned after the end of the war, Pissarro discovered that much of his early oeuvre had been destroyed.
Pissarro began working alongside Cézanne, Degas, Renoir, and Monet. It was around this time in 1873 that Pissarro was involved in the establishment of a collective, Société anonyme des artistes, which allowed for public exhibitions of artists that were at the time not being accepted into the Salon. The first exhibition in 1874 was greeted with relative success, and helped to cement the Impressionist movement.
In his later years Pissarro embraced the printmaking medium, and joined the Society Painter-Printmakers, started by Félix Bracquemond and Henri-Charles Guérard in 1889. The goal of this society was to increase the validity of a print by displaying it alongside works of originality by the artist. Later in 1894, Pissarro also had some of his prints published in L'Estampe originale.
Pissarro died in Paris in 1903 being hailed as the "Father of Impressionism." Although he is not the most prolific of the impressionists, he had the most influence in the development of style and technique. He was survived by his son, Lucien Pissarro, a celebrated painter and printmaker.