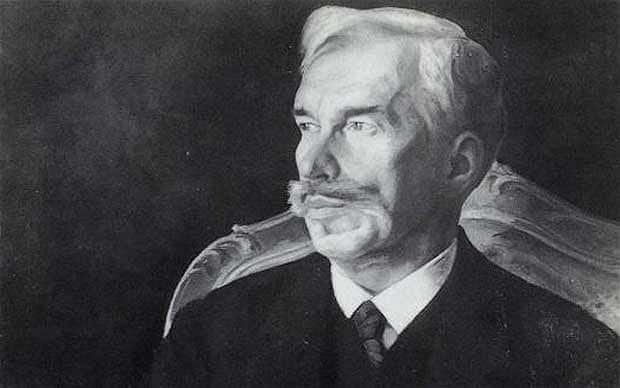 Sergei Shchukin was born in 1854 in Moscow to a wealthy family of Russian textile merchants. Sergei spent studies in Germany and France learning about the textile industry before returning to Moscow in 1878 to join his fathers' business "Shchukin and Son." Sergei excelled in the industry, earning himself the nickname "Moscow Minister of Commerce." During this time he married Moscow beauty Lydia Ivanovna Koreneva, and together they had 4 children: Ivan, Ekaterina, Sergei and Grigori. His father was so impressed with Sergei's success, that he rewarded him with the Trubetzkoy Palace.
It was not until 1897 that Sergei bought his first piece of art while in Paris – a Matisse. This set Sergei off on a wild collecting streak which resulted in a collection containing over 250 Impressionist and Post-impressionist paintings including a whopping 50 Picasso's, 28 Matisse's, 13 Monet's, 8 Cezanne's, 4 Van Gogh's, and 16 Gauguin's from his Tahiti collection. Unfortunately, Sergei suffered many personal loses between 1905 and 1911. First his younger son Sergei drowned, followed shortly after by the sudden death of his wife Lydia. His brother Ivan committed suicide and a short while later, Sergei's son Grigori shot himself. While this no doubt had a large impact on his life, Sergei continued collecting. In 1908 he turned his home into a public museum of sorts. It became a gathering place for Russian artists to marvel at the French Impressionists, both positively and negatively.
Sergei was a great patron of Matisse, and the two had a close friendship as well. Sergei not only collected Matisse's works in great numbers, but also commissioned works from him. Two of the works he commissioned are The Dance and Music – two of Matisse's most famous. In 1911 Matisse visited Sergei in his Moscow home.
After the Russian Revolution in October of 1917, Sergei and his new family (wife Nadejda and daughter Irina) fled Russia for France. The great collection was nationalized by Lenin, and the Shchukin heirs dispossessed of their massive inheritance. Sergei lived the remained of his life in France, but never again collected art. He died there in 1936.
To learn more about what happened to Sergei Shchukin's collection after it was expropriated by the Russian state, as well as the current situation of the collection, read about Icons of Modern Art. The Shchukin Collection, Hermitage Museum – Pushkin Museum on exhibit at Foundation Louis Vuitton from October 20th, 2016 – February 20th, 2017.
References
"His Life," Collection Chtchoukine. Accessed October 19th, 2016. http://www.morozov-shchukin.com/html/AhistoA.html
Marlowe, Lara. "Loadsa Monet: The rich Russain who patroned Picasso, made Matisse," The Irish Times. October 18th, 2016. Accessed October 19th, 2016. http://www.irishtimes.com/culture/art-and-design/loadsa-monet-the-rich-russian-who-patroned-picasso-made-matisse-1.2827132
Neuendorf, Henri. "Shchukin Collection of Masterpieces to Reunite After a Century for First-Ever Show Outside Russia," Artnet. February 12th, 2016. Accessed October 19, 2016. https://news.artnet.com/exhibitions/foundation-louis-vuitton-shchukin-collection-425546
Tarmy, James. "For the First Time in 100 Years, 130 Art Masterpieces Leave Russia," Bloomberg. August 29th, 2016. Accessed October 19, 2016. http://www.bloomberg.com/news/articles/2016-08-29/for-the-first-time-in-100-years-130-art-masterpieces-leave-russia
"The Collections of Sergei Shchukin and Ivan Morozov," Guggenheim. Accessed October 19th, 2016. https://www.guggenheim.org/arts-curriculum/topic/the-collections-of-shchukin-and-morozov
"Treasures of modern art to be seen outside Russia for first time," The Guardian. February 10th, 2016. Accessed October 19, 2016. https://www.theguardian.com/artanddesign/2016/feb/10/treasures-modern-art-seen-outside-russia-first-time-sergei-shchukin