Bella Chagall (née Rosenfeld) was born on November 15, 1895 in Vitebsk, Belarus, to a wealthy Jewish family of jewelers. She was educated in Russian language schools, despite her hasidic heritage. She became a student in the Faculty of Letters at the University of Moscow as a young woman, studying history, philosophy, and literature. She ended up writing for a Moscow newspaper during her time at university. She had an interest in the arts and theater, and was clearly creative in nature, going on to become a writer.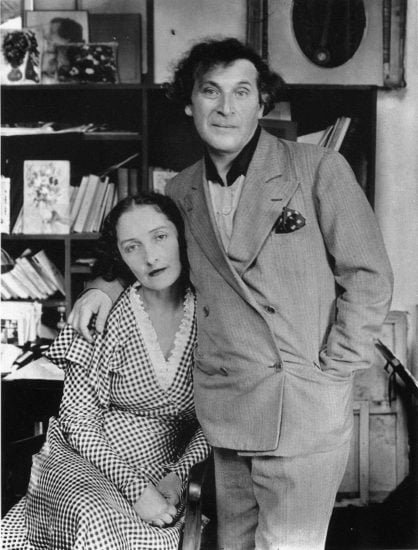 They both described their meeting as "love at first sight," and they quickly got engaged.
In 1909, she met Marc Chagall, and the two immediately were drawn to each other. They both described their meeting as "love at first sight," and they quickly got engaged. The couple married in 1915, despite Bella's parents' disapproval. Bella gave birth to their only child, a daughter named Ida, the next year in 1916. A few years later, in 1922, Marc moved his family from Russia, where they had ended up during World War I, to Berlin before settling in Paris in 1924. They would live in Paris for the next almost 20 years, during which Marc would work with Ambroise Vollard, while Bella raised their daughter. She wrote Burning Lights (Brenendike Likht) in 1939, which was published posthumously by Marc in 1946, in Yiddish. Bella visited Jewish communities in Palestine in 1931 and in Vilna in 1935 which influenced her decision to publish in her mother tongue. She also translated her husband's autobiography from Russian into French, titled Ma Vie, 1931, as he was dissatisfied with other translators.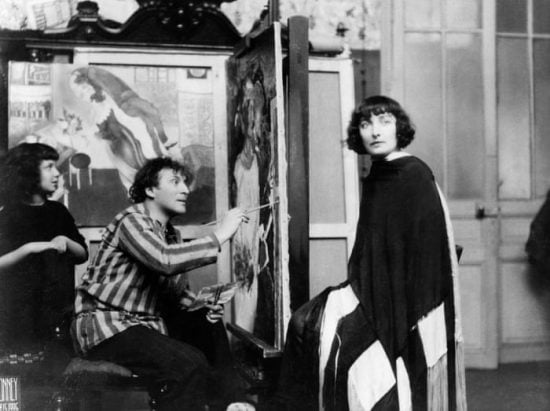 The Chagalls made the move to New York in 1941, after being detained in Lisbon, Portugal, for a month. The family lived in New York for three years and were set to return to France in 1944 when Bella fell ill with a throat infection and died a few days later. Bella was an artistic muse to Marc throughout their relationship, inspiring many works by the artist. Marc would go on to marry again, but remained exalted by his first love long after her death.