Yoshimoto Nara

Biography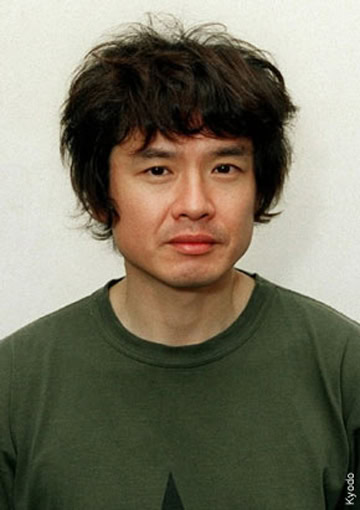 Born December 5th, 1959, in Hirosaki, Aomori Prefecture, Japan, Yoshimoto Nara is a Japanese artist known for his paintings and sculptures. His most famous and repeated subject is a young girl with large, captivating eyes. Nara's paintings today regularly sell for millions of dollars at auctions, and the artist's work has been exhibited in museums and galleries around the world, including the MoMA and the Museum of Contemporary Art, Los Angeles.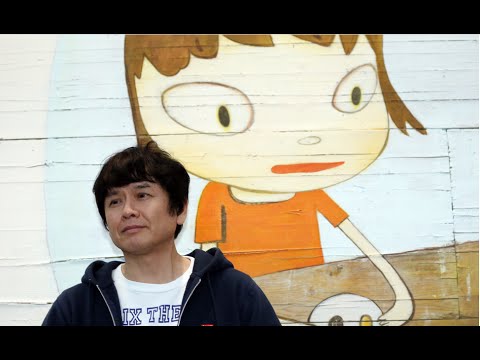 Nara grew up in the Aomori prefecture of Japan, which is in the northernmost part of the country's main island, Honshu. He has described the influence that Western media has had on his art and life, noting that his exposure to Western music on the American military radio station "Far East Network" in Honshu influenced him artistically from a very early age. Nara grew up in post-World War II Japan, which was a period of time when Japan was flooded with Western pop culture. Comic books, Warner Bros and Walt Disney animation, Western rock music and more were suddenly everywhere. The son of working class parents, Nara was a "latchkey child," often left to his own devices, which resulted in an imaginative and independent childhood. Nara received his B.F.A. and M.F.A. from the Aichi Prefectural University of Fine Arts and Music in 1985 and 1987, respectively. Then from 1988 to 1993, he studied at the Kunstakademie Dusseldorf, in Germany, a notable arts academy whose alumni include established artists like Joseph Beuys and Gerhard Richter.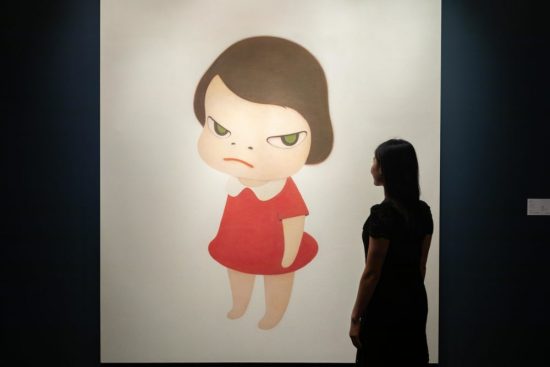 Much of Nara's artwork features a young girl or child figure, alone, sometimes holding weapons, such as knives or saws. The exaggerated cuteness of the children in his work is often at odds with their expression or their accessory. Some look quite upset, as if abruptly woken up from a nap, while others look haunted and angry, their expression almost too adult and mature for their frame. While many critics have theorized about Nara's compositional choices regarding the juxtaposition of young children with dangerous weapons, Nara himself sees the children as quite harmless. "Look at them, they [the weapons] are so small, like toys. Do you think they could fight with those?" he says. "I don't think so. Rather, I kind of see the children among other, bigger, bad people all around them, who are holding bigger knives..." (Besher).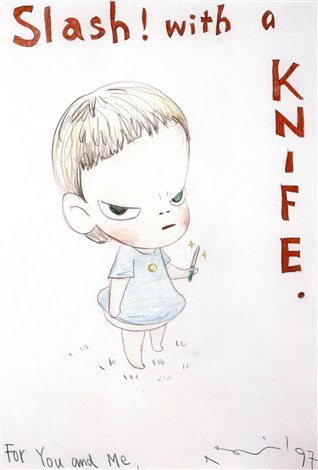 Nara's artistic style is very distinct and consistent. Almost every work he creates has the same visual qualities: washed out colors, flat composition with little to no shading or modeling, uniform thick line work, and a lack of texture or strong coloration. The artist says, "Even if I try to draw something different, it always comes out this way" (Besher). His style has become instantly recognizable, and it forces the viewer to focus less on how he has created the work and more on what it is. The children are clearly the sole focus of each work and while they look simple upon first glance, they hold a certain complexity and self-awareness that continues to fascinate viewers to this day.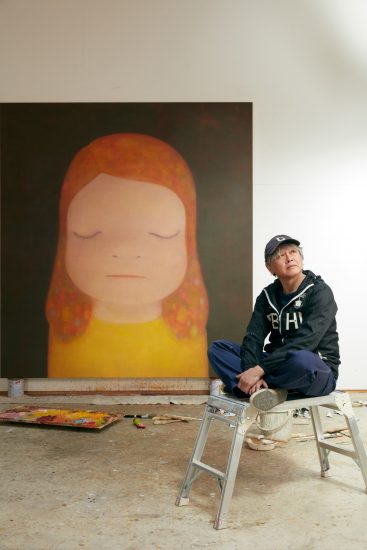 Nara's work has connected with people around the world, as many sense the artist's personal motivation and vision behind each piece. There is a voyeuristic element to Nara's work, and there seems to be an ongoing analysis of power dynamics. "Indeed, most of the figures in the paintings are looking up from a low vantage point, peering out into a world that is both threatening and mesmerizing. On second glance, is this a power discrepancy between the strong and the weak, and if so, could we be the aggressors?" (Besher). Perhaps, the children in Nara's artwork aren't trying to harm anyone but rather trying to protect themselves from the world and with it, from us. 
Bibliography
Kara Besher, Yoshitomo Nara, Archived, September 23, 2005, at the Wayback Machine.