Tom Wesselmann Catalogue Raisonné
Tom Wesselmann Catalogue Raisonné
You have reached the end of the best results we have for you.
There are no Tom Wesselmann catalogue raisonnés listed yet.
You have reached the end of the best results we have for you.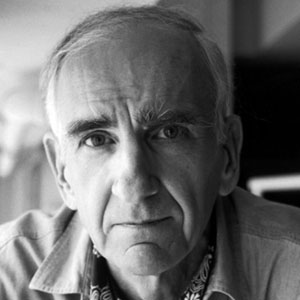 Tom Wesselmann (American, 1931–2004)
Born in Cincinnati, Ohio in 1931, Tom Wesselmann attended Hiram College before entering the University of Cincinnati in 1951. Interrupted by the draft, he spent his service years stateside where he began drawing cartoons and upon returning he decided to pursue a career in cartooning and double enrolled at the Art Academy of Cincinnati. Upon graduating from both institutions, he moved to New York where he was accepted in the Cooper Union and his focus shifted to fine art. Drawn to the work of Motherwell and de Kooning, Wesselmann rejected abstract expression in favor of classical representations of the nude, still life and landscape, becoming one of the leading American Pop artists of 1960's. He created collages and assemblages incorporating everyday objects and advertising in order to make powerful images. It was during this time that his most well-known series Great American Nude was created, in which he had a dream about the colors red, white and blue, or, more specifically, the phrase "red, white and blue." When he awoke he decided to do a Great American Nude; limiting his palette to those colors and any related patriotic colors. Wesselmann never liked his inclusion in American Pop Art, pointing out how he made an aesthetic use of everyday objects and not a reference to them as consumer objects: "I dislike labels in general and 'Pop' in particular, especially because it overemphasizes the material used. There does seem to be a tendency to use similar materials and images, but the different ways they are used denies any kind of group intention." In the 1970's Wesselmann continued to work with canvas and began exploring metal with the development of laser-cutting application. The 1990's and 2000's the artist expanded on his early themes of bold compositions and abstract imagery. Dying of heart disease in 2004, Wesselmann is regarded as one of the leading figures in the vanguard of American Pop Art.
© Masterworks Fine Art Gallery. All rights reserved. Privacy Policy. Our gallery is located in the beautiful Oakland Hills of the San Francisco Bay Area, California, USA.