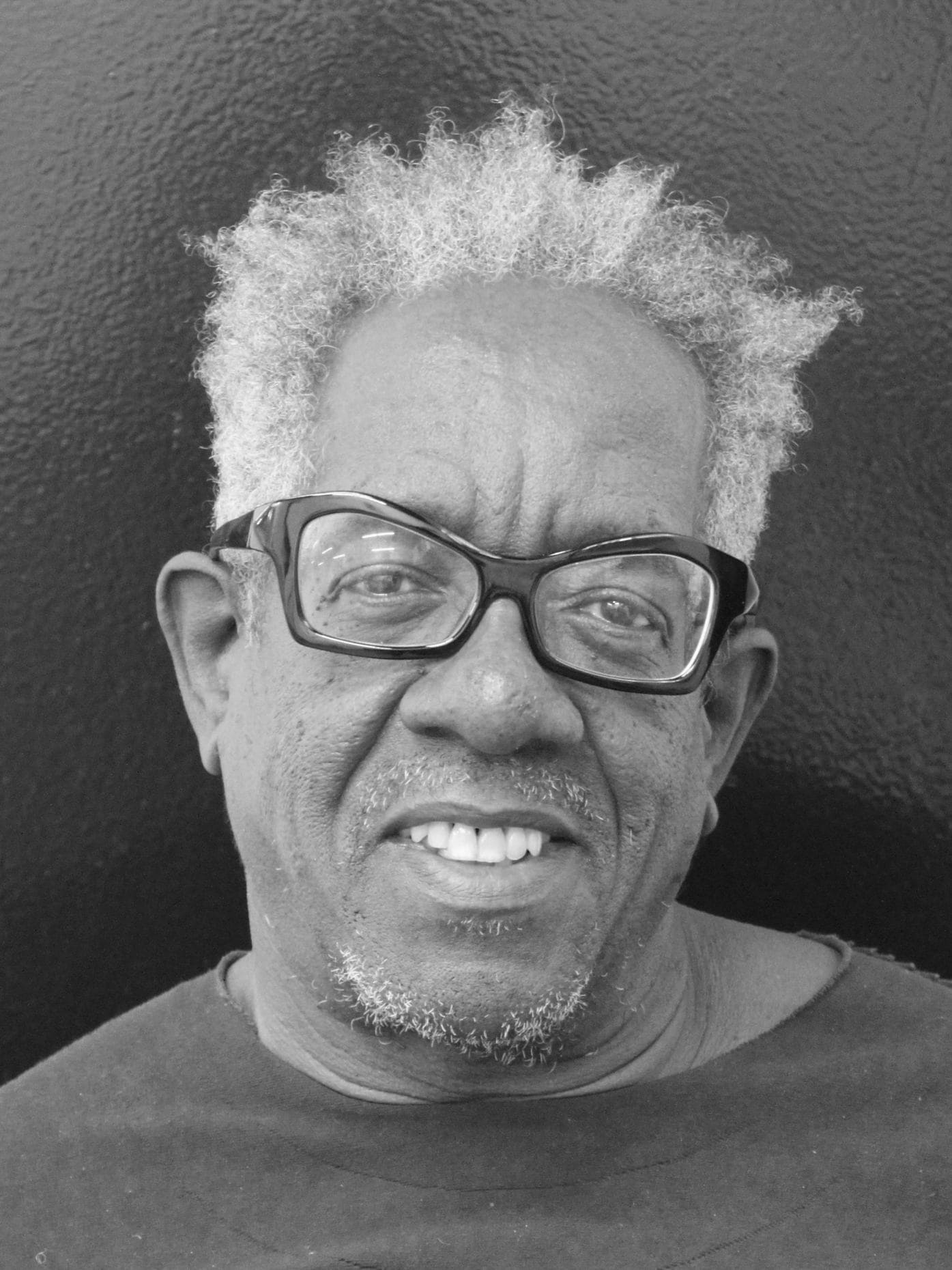 I follow the paintings wherever they take me. If the painting goes out the door, I follow it out the door; if it goes out the window, I follow it out the window.  —Stanley Whitney
Artist Stanley Whitney was born in Philadelphia in 1946 and lives and works in New York City and Parma, Italy, and is currently Professor Emeritus of Painting and Drawing at Tyler School of Art and Architecture, Temple University, Philadelphia. He holds a BFA from Kansas City Art Institute as well as an MFA from Yale University. After his time at Yale, Whitney found himself at odds with the politically and theoretically oriented contemporary scene of the 1970s and 1980s, confronting the expectation that an African American artist should contend directly with themes of racial and cultural identity. Whitney was more interested in honing an abstract visual language, his early works incorporating patches of color surrounded by areas of empty space. At this stage in his career he was also focused on the power of gesture and immersed in the daily practice of drawing.
Whitney's vibrant abstract paintings unlock the linear structure of the grid, imbuing it with new and unexpected cadences of color, rhythm, and space. Deriving inspiration from sources as diverse as Piet Mondrian, Giorgio Morandi, and American quilt-making, Whitney composes with blocks and bars that articulate a chromatic call-and-response in each canvas. He has spent many years experimenting with the seemingly limitless potential of a single compositional method, loosely dividing square canvases into multiple registers. The thinly applied oil paint retains his active brushwork and allows for a degree of transparency and tension at the overlapping borders between each rectilinear parcel of vivid color. In varying canvas sizes, he explores the shifting effects of his freehand geometries at both intimate and grand scales as he deftly lays down successive blocks of paint, heeding the call of each color. Experimental jazz—Charlie Parker, Miles Davis, Ornette Coleman—is Whitney's soundtrack, its defining improvisational method yielding ever new energies to his process of painting.
Select solo exhibitions include 'Focus – Stanley Whitney' at the Modern Art Museum, Fort Worth, TX, USA (2017) and 'Dance the Orange' at the Studio Museum in Harlem, New York, NY, USA (2015). Whitney has also been included in many prominent group shows, such as 'Inherent Structure', Wexner Center for the Arts, Columbus, OH, USA (2018); Documenta 14 in Athens, Greece and Kassel, Germany (2017); 'Nero su Bianco' at the American Academy in Rome, Italy (2015); 'Outside the Lines: Black in the Abstract', Contemporary Art Museum of Houston, TX, USA (2014); 'Reinventing Abstraction: New York Painting in the 1980s', Cheim & Read, New York, NY, USA (2013); and 'Utopia Station' at the 50th Venice Biennale (2003). He has won prizes including the Robert De Niro Sr. Prize in Painting (2011), the American Academy of Arts and Letters Art Award (2010) and awarded a Guggenheim Fellowship (1996). Whitney's work is included in public collections around the world, including the Nelson-Atkins Museum of Art, Kansas City, KA, USA; the Philadelphia Museum of Art, PA, USA; the Solomon R. Guggenheim Museum, New York; and Yale University Art Gallery, New Haven, CT, USA.