Rob Pruitt Catalogue Raisonné
You have reached the end of the best results we have for you.
There are no Rob Pruitt catalogue raisonnés listed yet.
You have reached the end of the best results we have for you.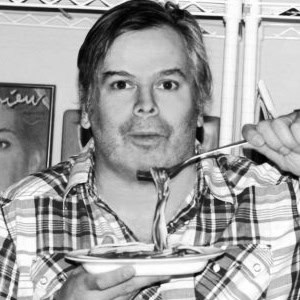 Rob Pruitt, born in 1964 in Washington D.C. , attended Corcoran College of Art Design and Parsons School of Design before rising to fame in the late 80's as one half of the collaborative art team Pruitt-Early. Throughout the next several decades, Pruitt gained international attention and acclaim for his subversive,  iconoclastic, and unfailingly clever works. His creations sometime bordered on shocking, such as his installation Cocaine Buffet, made up of a 16-foot long mirror placed on the gallery floor and topped with a trail of real cocaine that the gallery visitors were invited to consume. Other works are apologetically superficial, boasting nothing but pure aesthetic, such as his series of giant canvases of black and white glitter depicting pandas. Pruitt welcomes the presence of banality in his work, and revels in the DIY methods of art-making that have been conventionally swept away for their dilettante associations. According to the artist himself, he has "really enjoyed letting the world know that not everything is so mystified or so regulated to expertise—that you can make something really beautiful with a little ingenuity and some supplies from Michael's." His unconventional and witty approach to fine art attracted the Guggenheim Museum, which approached Pruitt with a request to re-imagine their annual gala. Pruitt's neo-pop answer was the first Art Awards shows, emulating the glitz and culture of the Oscars. While the event took on a life of its own, it still remained undeniably one large performance piece by the artist. Pruitt's other notable works include a silver statue of Andy Warhol, erected outside of the pop artist's famous Factory location. With a fantastic range of performances, installations, and paintings under his belt, Pruitt stands brightly as one of the most promising and collectible artist of the contemporary pop world.
© Masterworks Fine Art Gallery. All rights reserved. Privacy Policy. Our gallery is located in the beautiful Oakland Hills of the San Francisco Bay Area, California, USA.