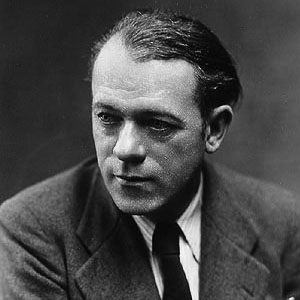 Raoul Dufy was born in Le Havre, where he began to study art at night while working as an errand boy during the day. When he obtained a small scholarship in 1900 he went to Paris to study with Bonnat. About five years later, he met Matisse and the other Fauve painters, whose color delighted him. Dufy experimented with Fauvism, made some attempts at Cubism, and in the years between 1905 and 1920, earned his living by working on a museum staff designing fabrics, and doing some book illustration. Painting at Honfleur toward the end of World War I, Dufy observed that line moves more rapidly than color does and that the human eye receives the sensation of color more easily than that of movement, thus holding this mental image longer. The painter's perception led to his development of that lightning-fast, calligraphic, short, curved line with which his pen or pencil was forever to move across paper. It also led to his application of color in "diffusions" that were not strictly confined to outlines but sometimes swept across a work in broad bands coloring objects perhaps half-green and half-blue and thus making them part of a lively, moving world held together in tight compositions in which both color and line dance and sparkle.
To this understanding of movement and color Dufy added a love of poetry, music, drawing, painting, and of simply being alive. His personal symbolism, sensitive touch, and feeling for color create a world of fashionable pleasure from which he made a natural transition to textile design, ceramic decoration, and decorative painting. By 1925, his reputation solidly established, he was commissioned to paint murals for many French public buildings. He began to suffer from multiple-arthritis in 1937, and moved to southwestern France for his health. When the disease progressed to the point that he could no longer paint, he came to the United States for cortisone treatment in 1947. After the treatment and a trip to Arizona, Dufy, although not cured, was well enough to return to France and to continue painting until his death in 1953.
Why Raoul Dufy?
Raoul Dufy's distinct decorative and colorful style combines the vivid and expressive attributes of Fauvism with the foreshortened perspectives of Cubism. His renditions of leisurely activities and urban landscapes capture the essence of the vibrant avant-garde. The French painter and printmaker's original lithographs, etchings, drawings and paintings are treasured for their playfulness and bold color palette.
Related News