Path Soong Catalogue Raisonné
Path Soong Catalogue Raisonné
You have reached the end of the best results we have for you.
There are no Path Soong catalogue raisonnés listed yet.
You have reached the end of the best results we have for you.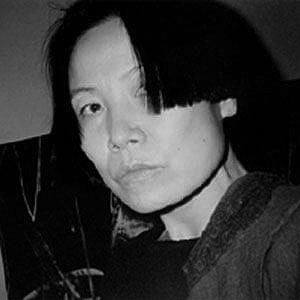 Soong Path (Korean, born 1954)
Painter Path Soong is known for her large works in black and white, which have a meditative quality. The American painter is in various museum and private collections. Soong's exhibitions take place sparingly which is the way she chooses. Each painting and print can take months for the artist to work and develop. Her first solo show, in Soho's June Kelly Gallery in 1996, met with critical and viewer acclaim - the notices were extremely laudatory and sales were significant. This unusual pattern has continued. Critics ranging from Robert C. Morgan to Carter Ratcliff, Barbara MacAdam, and others, speak of Soong's sense of 'dialogue with the viewer' and her 'conceptual marks' address movement in nature - from night skies to what appear to be mysterious yet familiar spirits. The lithograph, "Hillside Meditation" was created in 2008 and accompanies an original CD recording by the artist, a zen-like poem of the same name. In 2005, Soong was asked to create 25 small paintings which were shown all throughout the House as well as Studio of Jackson Pollock and Lee Krasner in East Hampton, NY. These works were done on small pieces of plexiglas with a combination of white oil combined with small white stones hand ground by the artist from stones she found on the Pollock Krasner grounds. Some of the works were installed in the House and Studio windows, creating a startling and ever changing acknowledgement of the two painters of nature. In 2002, Soong moved from Manhattan to her present location in upstate New York.
© Masterworks Fine Art Gallery. All rights reserved. Privacy Policy. Our gallery is located in the beautiful Oakland Hills of the San Francisco Bay Area, California, USA.