Mario Avati

Biography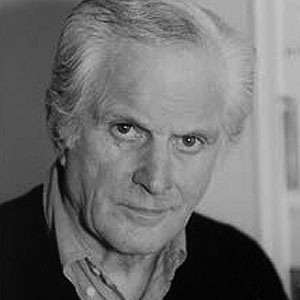 Mario Avati (French, 1921–2009)
Browse Mario Avati Catalogue Raisonnés Online.
Not many masters of modern art have dedicated most of their artistic talents to the hazardous medium of the mezzotint. From the rocking of the plate to the scraping and burnishing to bring light out of the darkness, the mezzotint has rightly been called the most delicate and complex of all art methods. Yet no other art can give birth to such magnificent areas of light and shade as this purely tonal medium. The leading twentieth century artists of the mezzotint are D. E. Galinis, Yozo Hamaguchi, Kiyoshi Hasagawa and Mario Avati.
From an Italian background, Mario Avati was born in Monaco and studied art in Paris. His first one man exhibitions were in Paris, where he has resided for most of his career. By 1955, Mario Avati had achieved an international reputation with major exhibitions of his art in New York, Tokyo, London and Los Angeles. Avati's American connections are well known: he has worked with the prestigious Tamarind Workshop and the Museum of Modern Art in New York owns one of the most extensive collections of his prints.
Scholars have often written of Surrealist elements within Avati's art. Jean Adhemar, in fact, wrote that Mario Avati's mezzotints express, "a strange and devastated universe." * Avati is famous for combining seemingly incongruous forms to achieve strongly evocative imagery, and from this standpoint his art is related to Surrealism. Even in his more realistic animal studies and still lifes, the imagery is permeated by mystical elements derived from the unique spacial relationships of the mezzotint medium.
As well, Mario Avati is an extremely meticulous artist. He rocks his own mezzotint plates -- sometimes up to twenty-four hours -- in order to achieve the most satisfactory, velvety tones. He is most particular about papers (favouring a pure rag paper with light sizing) and takes complete charge of the artistic process by printing his own plates. In a 1976 essay upon the mezzotint, Avati even had words of warning to collectors: "The fragility of the mezzotint is its only weak point. Collectors must be warned to handle these prints even more carefully than any others, for the slightest scratch damages the print beyond repair. Unfortunately, the deep velvety surface easily attracts exploring fingers which inevitably leave a shiny streak across the velvet."
In 1965, the Paris gallery of Paul Proute et ses Fils launched an extensive exhibition of Avati's art. For a small group of preferred friends and clients Avati prepared a special invitation brochure to the exhibition, which included this large, original mezzotint. Under the mezzotint and beside the title is printed these words, "Gravure Originale de Mario Avati". The edition size for Maniere Noire Aux Noix is not known but it is believed to exist in a number of one hundred impression or less.