M. C. Escher

Biography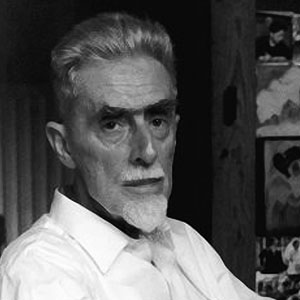 M. C. Escher, otherwise known as Maurits Cornelis Escher, carried many titles during his career as an artist. Often he was, and still is, referred to as a Specialist in Optical Art, Master of Symmetry, Dutch Engraver, Dutch Graphic Artist, Dutch Illustrator and Dutch Mathematician. All these titles hold true to the diversity of this man's style. His passions, or addictions as he so often called them, focused on tessellation (inter linking figurative work) and regular plane division.
Escher, born to a civil engineer June 17, 1898, was encouraged by his family at a young age to pursue an education in Architectural Arts. His lack of interest and poor grades led him in a different direction with his artistic talents. It was not until he reached age twenty-one that he discovered his true calling: Graphic Art. From then on, his success story writes itself. He taught himself in the areas of math and science through the study of technical papers in order to achieve his artistic goals. This caught the attention of many scientists and mathematicians, alike. It is often wondered if he was truly an artist or a mathematician by his own right. His particular artistic style is said to be what has bridged the gap between art and math and art and science.
Upon finishing Art school, M.C. Escher traveled Spain, France and Italy to vacation and gather inspiration for his work. Throughout his studies, he became more fascinated with structures than in regular portraits or landscapes. His early works suggests differently, as he placed his focus on particular places and people. He worked primarily in engraved woodcuts so he could repeat patterns quicker and easier. During his career, he never felt completely comfortable with calling himself an artist or an artisan. He felt such titles would limit his potential and cause too many barriers between his interests and the art world.
You will find many teachers and professors teaching his methods in the classrooms today. In order to keep the student's imagination alive and interest growing during the learning process, his mathematics and scientific principles are incorporated in many curriculums. Students will continue to debate as to if he is an artist, scientist or mathematician.
Escher's diversity strikes a chord in enthusiasts of all sorts because, while he remains faithful to his style, his pieces do not scream with cultural nuances. He is also an artist who does not follow fads or gimmicks. These facts support the reasons why his work remains so popular and admired by such a broad audience. His ability to turn something real into something unreal, like with piece entitled "Waterfall" holds the attention of critics, educators and admirers. He took a realistic structure and manipulated it into something unreal with seemingly no effort to the average onlooker. At first glance, there is nothing unusual about this structure. Upon taking a second look, you will see elements and events happening under "impossible" circumstances.
M. C. Escher died March 27, 1972 with a huge arsenal of artistic achievements by his name:
- Completed 448 M.C. Escher lithographs, wood cuts and wood engravings
- Over 2000 drawings and sketches
- Over twenty periodicals articles, books and booklets were published about him or by him between the years 1921 and 1990
- Over sixty six publications are still available to purchase today
His accomplishments inspire many and provoke many to study his work further. Many Graphic Artists are in the process of completing three-dimensional study models mirroring several of his wood cut prints and Escher drawings. Escher's work also inspires many tessellation contests and related works all across the globe. The impact this man has on the art world seems to live on and may never die.