James Abbot McNeill Whistler Catalogue Raisonné
James Abbot McNeill Whistler Catalogue Raisonné
You have reached the end of the best results we have for you.
There are no James Abbot McNeill Whistler catalogue raisonnés listed yet.
You have reached the end of the best results we have for you.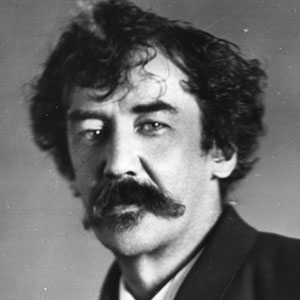 James Abbott McNeill Whistler (American, 1834–1903)
1834 Lowell (Massachusetts) - 1903 London. James Abbot McNeill Whistler grew up in New England. In 1843 the family moved to Russia, where he received his first drawing lessons at the St. Petersburg Academy in 1845. After the death of his father in 1849 the family returned to America. In 1851 he became a cadet at the military college at West Point, but decided to follow art as a profession. In 1855 he went to Paris, entering the studio of Gleyre in 1856. Important for his artistic development was his meeting with Fantin-Latour and Courbet; other friends included Manet, Monet and Degas. On his rejection by the Salon in 1859 he left Paris for London. His work during this period showed the Japanese influence. In 1866 he visited Chile. Around 1870 his first "nocturnes" were produced, an exquisite series of Thames etchings, intended to capture the poetic mood of pictorial and musical harmony. This theme was to hold his attention for nearly a decade. From the 1870s he increasingly turned to painting portraits, which formed his major source of income until the 1800s. In 1878 he sued Ruskin for libel. Despite winning a moral victory, Whistler was driven into bankruptcy by the cost of the action. From 1886 to 1888 he was the president of the Society of British Artists. In 1892 the Goupil Grallery in London arranged a successful one-man exhibition of his work. Whistler's aesthetic approach found expression in the subtle effect of delicate colors and tone values. His portraits, landscapes and interiors exercise great charm. His manner of painting owes less to the analytical technique of Impressionism, but rather more to the color impressionism developed in the 17th century.
© Masterworks Fine Art Gallery. All rights reserved. Privacy Policy. Our gallery is located in the beautiful Oakland Hills of the San Francisco Bay Area, California, USA.