Jacques Villon

Biography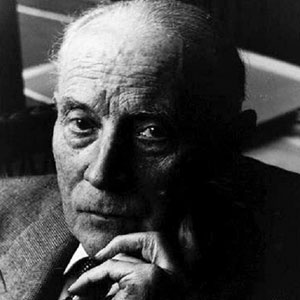 Jacques Villon (Gaston Duchamp). French painter, born in Damville; died in Puteaux. Villon was the brother of Marcel Duchamp, Raymond Duchamp Villon and Suzanne Duchamp. After studying law he settled in Paris in 1894, where he worked in Cormon's studio and earned his living as a draughtsman. During this period he contributed to the magazines Le Chat noir, Gil Blas, Lassiette au Beurre and Le Courrier franqais. In 1904 he became a founder member of the Salon d'Automne, in which he regularly exhibited. In 1912 he helped to organize the Section d'Or exhibition, and in 1913 took part in the International Exhibition of Modern Art (the Armory Show) in New York, at which he sold nine pictures. Between 1921 and 1930 he produced thirty-four prints for Architectures.
In 1937 he won an award for painting and graphic art at the International Exhibition of Art in Paris. In 1940-1 he was in Bernay with Mme Andre Mare. In 1944 he became friendly with Louis Carre and exhibited in his gallery. In 1949 he won the Grand Prix for graphic art in Lugano, and in 1950 took part in the Twenty fifth Biennale in Venice, and won the Carnegie Prize in Pittsburgh. In 1954 he was made Commandeur de la Legion d' Honneur and Commandeur des Arts et Lettres. In 1956 he won the Grand Prix for painting at the Twenty-eighth Biennale in Venice and in 1958 the Grand Prix at the International Exhibition in Brussels. In 1961 he was made an honorary member of the American Academy of Arts and Letters and the National Institute of Arts and Letters in the United States.
During his early period, when he worked primarily as a draughtsman and etcher, Villon was influenced by Steinlen and Toulouse-Lautrec. In 1906 he became more interested in painting, and during the next five years took his lead from Degas and the Fauves. Then, in 1911, he embraced Analytical Cubism, which satisfied his need for order and discipline. Subsequently, he tried to develop a new style of painting based on mathematical proportions corresponding to the golden section. Later, between 1919 and 1929, he painted abstracts, in which he sought to represent the essence of objects by means of signs and not properties. During this period he restricted his palette to greys and browns. In 1930 he began to use colours from the prismatic sequence of tones. After this abstract phase Villon reverted, in 1933, to natural forms and pure colours. In c. 1950 he stopped painting landscapes and figure compositions, and evolved a new and carefully thought-out form of abstract painting, for which he used cool colours.