Jacques Callot Catalogue Raisonné
Jacques Callot Catalogue Raisonné
You have reached the end of the best results we have for you.
There are no Jacques Callot catalogue raisonnés listed yet.
You have reached the end of the best results we have for you.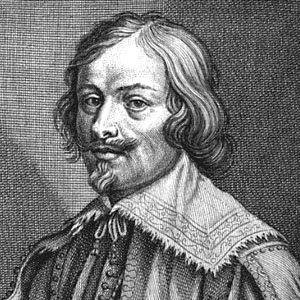 Jacques Callot (French, 1592–1635)
French engraver and draughtsman. Jacques Callot went to Italy when he was in his teens and, working in Rome and then in Florence at the court of the Grand Duke Cosimc II (1590-1621), he learned to combine the sophisticated techniques and exaggerations of late Mannerism with witty and acute observation into a brilliantly expressive idiom. Returning to France in 1621 he became one of the chief exponents of the bizarre and grotesque which came into vogue in the reign of Louis XIII (1601-43). Most of the remainder of his career was spent in his native Nancy, but he also worked in Paris and the Low Countries. He made a specialty of beggars and deformities, characters from the picaresque novel and the Italian commedia dell'arte. In this respect he comes close to Bellange, also active in Nancy, but Callot's style was more realistic. His last great work, the series of etchings entitled the Grandes Miséres de la Guerre followed the invasion of Lorraine by Car Richelieu in 1633, and is a harrowing depiction the atrocities of war; its themes and imagery were used as a source by Goya. His output was prodigious; more than a thousand Callot etchings and drawings by him are extant, and some of his plates are large, featuring scores of brilliantly arranged figures. Jacques Callot was one of the greatest of all etchers and one of the first major creative artists to work exclusively in the graphic arts.
© Masterworks Fine Art Gallery. All rights reserved. Privacy Policy. Our gallery is located in the beautiful Oakland Hills of the San Francisco Bay Area, California, USA.