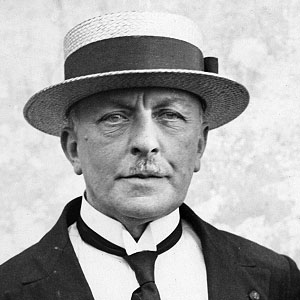 In his work of the late 1800s, George Minne was a Sculptor Belgian that captured a sense of spiritual unease strikingly contemporary in its outlook. The attenuated proportions, softly modeled flesh, and unstable posture of his simple, mystical figures express anxiety and resignation. At the Ghent Academy, Minne studied architecture before taking courses in sculpture and painting. Around 1887, when Minne began exhibiting, Symbolist writers like Maurice Maeterlinck recognized the power of his grieving, injured figures and invited him to illustrate their literary works, which also de-emphasized naturalism in favoring of exploring human spiritual life and inner conflict.
Auguste Rodin's work was a point of departure for Minne. But about 1891, after Rodin had patronizingly dismissed him with words of encouragement, Minne returned to Belgium. He worked for his architect father, married, and soon went bankrupt. Then, in 1896, having spent a year at the academy in Brussels, his most productive time began.
Mostly small in scale, Minne's work contains only a few motifs that he explored repeatedly. Best known is Kneeling Youth, which displays influence from Gothic sculpture and the Pre-Raphaelites. His major success throughout Europe began around 1900 but, ironically, by that time he had already created his most important sculptures. Minne deeply influenced artists in Belgium, France, and Germany.