Egon Schiele

Biography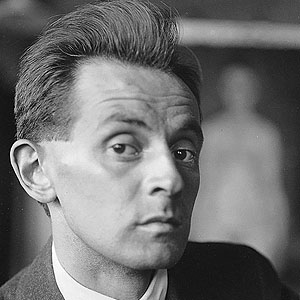 Egon Schiele (Austrian, 1890–1918)
Browse Egon Schiele Catalogue Raisonnés Online.
Egon Schiele was born June 12, 1890, in Tulln, Austria. After attending school in Krems and Klosterneuburg, he enrolled in the Akademie der Bildenden Künste in Vienna in 1906. Here he studied painting and drawing but was frustrated by the school's conservatism. In 1907, he met Gustav Klimt, who encouraged him and influenced his work. Schiele left the Akademie in 1909 and founded the Neukunstgruppe with other dissatisfied students. Upon Klimt's invitation, Schiele exhibited at the 1909 Vienna Kunstschau, where he encountered the work of Edvard Munch, Jan Toroop, Vincent van Gogh, and others. On the occasion of the first exhibition of the Neukunstgruppe in 1909 at the Piska Salon, Vienna, Schiele met the art critic and writer Arthur Roessler, who befriended him and wrote admiringly of his work. In 1910, he began a long friendship with the collector Heinrich Benesch. By this time, Schiele had developed a personal expressionist portrait and landscape style and was receiving a number of portrait commissions from the Viennese intelligentsia.
Seeking isolation, Schiele left Vienna in 1911 to live in several small villages; he concentrated increasingly on self-portraits and allegories of life, death, and sex and produced erotic watercolors. In 1912, he was arrested for "immortality" and "seduction"; during his 24-day imprisonment, he executed a number of poignant watercolors and drawings. Schiele participated in various group exhibitions, including those of the Neukunstgruppe in Prague in 1910 and Budapest in 1912; the Sonderbund, Cologne, in 1912; and several Secession shows in Munich, beginning in 1911. In 1913, the Galerie Hans Goltz, Munich, mounted Schiele's first solo show. A solo exhibition of his work took place in Paris in 1914. The following year, Schiele married Edith Harms and was drafted into the Austrian army. He painted prolifically and continued to exhibit during his military service. His solo show at the Vienna Secession of 1918 brought him critical acclaim and financial success. He died several months later in Vienna, at age 28, on October 31, 1918, a victim of influenza, which had claimed his wife three days earlier.