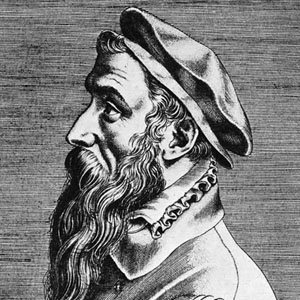 Pieter Brueghel (1525-69), usually known as Pieter Brueghel the Elder to distinguish him from his elder son, was the first in a family of Flemish painters. You'll often find his name spelled as Bruegel (Pieter spelled it like that from 1559 onwards) or Breugel or Breughel.
He was born in Breda in the Duchy of Brabant, which is now part of The Netherlands but back then part of the Flanders.
Note: Flanders or Vlaanderen and the Netherlands (aka known as Holland) or Nederland share the same language. It's called Flemish, or "Vlaams" in Belgium and Dutch, or "Nederlands" in The Netherlands. And the name Holland, although it's often taken to mean the whole of the Netherlands, is really part of that country only, the area of the provinces called Zuid Holland and Noord Holland (South and North Holland).
Brueghel was accepted as a master in the Antwerp painters' guild in 1551, after being an apprentice of Coecke van Aelst, a leading Antwerp artist, sculptor, architect, and designer of tapestry and stained glass. Brueghel traveled to Italy in 1551 or 1552, completing a number of paintings, mostly landscapes, there. Returning home in 1553, he settled in Antwerp but ten years later moved permanently to Brussels. He married van Aelst's daughter, Mayken, in 1563. His paintings, including his landscapes and scenes of peasant life, stress the absurd and vulgar, yet are full of zest and fine detail. They also expose human weaknesses and follies. He was sometimes called the Peasant Brueghel. But it was in nature that he found his greatest inspiration. His mountain landscapes have few parallels in European art. Popular in his own day, Bruegel prints have remained consistently popular. Pieter Brueghel the Elder died in Brussels on Sept. 9, 1569.