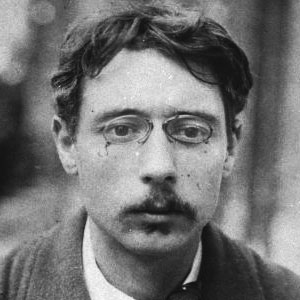 Born in France, and educated in the law, Pierre Bonnard decided to become an artist in 1888, attending art school even as he practiced law. By 1890, he was painting full time.
EARLY WORK AND INFLUENCES
Bonnard's early work was created in the climate of Symbolist thought. During the 1890's, he was a member of the Nabis, a group of artists under the influence of Paul Gauguin and Paul Sérusier who sought to restore a purely decorative dimension to painting. Emphasizing flat areas of color and strong lines, Bonnard painted small interiors, nudes and café scenes as well as large decorative works, tapestries, and graphics.
AN INNOVATOR WITH COLOR By 1910, Bonnard turned away from intimate works and left Paris for the south of France. By 1915, he had changed the pictorial structure in his paintings without losing the strong color, changes that reflected Cubism. The subjects are always simple, but he rendered a sun-drenched landscape or a table laden with fruit and flowers with luminous color and intriguing compositions.
MASTER OF THE NUDE
From the end of the 1920's until his death, Bonnard's subject matter hardly varied. He painted still lifes, self-portraits, his wife Marthe, seascapes, and views of his garden at Le Cannet, all with intense color. His subject was always private life and fragile intimacy in the bedroom, the dining room, the bathroom, and the garden, a life in which Bonnard was both voyeur and participant. He also used the image, clothed and nude, of his wife Marthe who never seemed to age over the decades that she posed for her husband. She appears in the garden, in the dining room, reflections in mirrors and while in the bathtub.