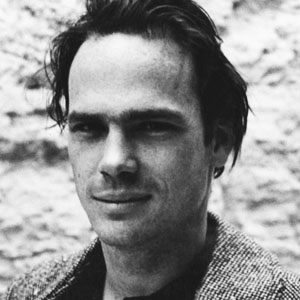 Michael Heizer (American, born 1944)
Born in Berkeley, California in 1944, Michael Heizer started building small scale cities at the age of 6. Joining his father Robert Heizer, who was a well-known anthropologist, on expeditions to Central and South America, Heizer was largely influenced by the ancient cities he saw there, as well as Native American mound-building in the Southwest. Heizer dropped out of high school after spending a year aboard in France. He briefly attended the San Francisco Art Institute from 1963-64 before moving to New York City in 1966. While there, he made a slim living by painting houses. Through this work he met Walter de Maria, and together the two began to collaborate on earth or land art. The pair exhibited in an "Earthworks" show at Virginia Dwan's gallery in 1968, but Heizer realized that New York was not the best venue for the art he sought to create. Within a few years Heizer had left New York for the Southwest deserts of California and Nevada, eventually settling in a remote section of Nevada. It was here that he truly began creating his conceptualized art – making large earth works that would not have fit into galleries. One such work is titled City. Begun in 1972, Heizer continues to work on City, which is not open to the public. The work is comprised of five phases, each of which is composed of large complexes – essentially earthen structures.
Heizer's work resides in many museums worldwide, whether by photographs, drawings or installations. One of his most well-known is Levitated Mass, 2012 which is installed at the Los Angeles County Museum of Art (LACMA).