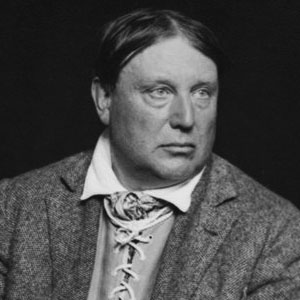 French painter, born in 1876 in Paris; died in Rueil-la-Gadeliere. Maurice de Vlaminck said that what he had tried to "press in paint would, in a social context, have entailed throwing a bomb. He derided Classical and Renaissance art, wished to burn the Ecole des Beaux-Arts 'with my vermilions,' and wanted to translate his feelings into paint without a thought of what had been painted before. Vlaminck's father was of Flemish stock, his mother a Lorrainer: they were both musicians. As a young man living in Chatou, Vlaminck was a racing cyclist (champion and professional). In these years he met Derain, who encouraged him to paint full-time: this he attempted, earning money by playing the violin in a theatre. Derain and he formed the Ecole Chatou. Even by 1900 his colour was violent and his brushwork turbulent: he was largely self-taught. Then in 1901 came the famous visit to Bernheim Jeune's van Gogh exhibition, where he declared that van Gogh meant more to him than his own father, and where he was introduced by Derain to Matisse. He exhibited perhaps as early as 1902.
Then came the historic Salon d'Automne exhibition of 1905, when Vlaminck joined Derain, van Dongen, Manguin, Puy, Friesz, Marquet, Rouault, Matisse, and the Fauves. Kandinsky invited him to exhibit at the second New Artists' Association exhibition at Munich and he was represented in Fry's second Post-Impressionist exhibition in London in 1912. Unlike Derain and Matisse, Vlaminck used colour straight from the tube in his Fauve years: it is more intense than Derain, the brush more fully loaded, the strokes less formally structural than Matisse; the spaces are emphatically evoked. After this initial period he became, like many, interested in Cezanne's art around 1906, and then in Cubism (he claims to have initiated Parisian interest in primitive art; this is disputed). In 1910 followed his first one-man show. His later work has pleased critics less. Bright colour is rejected in favour of sombre tones, the wide and deep perspectives are more traditional, the mood sombre. Motoring and racing cars rather than cycling became an interest. He left Paris, living first like van Gogh at Auvers, and then at Verneuil-sur-Avre. His works are mostly undated and their chronology, particularly from the Fauve years, still unsettled. He also wrote poetry, articles (he contributed to Anarchie c. 1900) and extended prose works (e.g. D'un Lit a l'Autre). Maurice de Vlaminck painted theatre scenery, made cartoons for tapestry and illustrated books.
K. G. Perls. Vlaminck, New York 1941.
J. Selz. Vlaminck, New York 1963.
Pierre Cabanne. Vlaminck, Paris 1966.