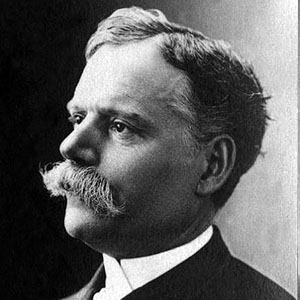 Jules Chéret was born to a family of artisans in Paris. He attended school in the St. Jacques district before being placed on a three year apprenticeship to a lithographer for whom he lettered brochures, flyers and posters. By the age of 18 Chéret had sold some sketches for covers to various music publishers then decided to move to London to begin a job drawing pictures for the Maple Furniture Company catalogue. After six months he was back in Paris having earnt very little money. However, in 1858 he sold his first poster design for 'Orphée aux Enfers' for 100 francs. Then a year later he met the perfume manufacturer Eugène Rimmel.
It was Rimmel who financed Chéret's lithography studio and his first success was the poster 'La Biche au Bois' (1866). His posters became known for their strong colours and hopeful scenes. In 1879 he won a silver medal at the Universal Exposition of 1879 and a gold medal at the Exposition of 1889. In the same year, the Théâtre d'Application ('La Bodinière') held an exhibition of over 100 of his posters, pastels, lithographs, drawings and sketches. By 1890 he was made a Chevalier of the Légion d'Honneur and was described as 'the creator of an art industry', in turning commercial art into a recognised art form. It was not until 1912, however, that his paintings were seen by the public, for his work had previously only been sold directly to clients. The Louvre held a large exhibition of his works and his talent not only as a popular poster artist but also as a painter became clear.
Chéret produced an enormous amount of work in his lifetime. He pioneered the art of colour lithography, managing to produce delicate and bright colours where only sombre, heavy ones had been used before. He created the technical means to produce posters of all shades in the spectrum using only three to four lithographic stones. His posters capture the 'laissez-faire' attitude of turn-of-the-century Paris. His posters for everything from hat shops to the Moulin Rouge to cosmetics to beverages capture the atmosphere of 'la belle époque' perfectly.