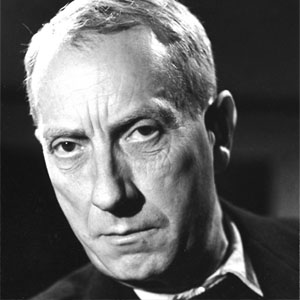 Jean Arp or Hans Arp was a French artist who was active in several fields but is principally famous as one of the greatest of abstract sculptors. Born in Strasbourg in 1886, Arp left the École des Arts et Métiers in 1904 for Paris where he published his poetry for the first time. From 1905 to 1907, Arp studied at the Kunstschule, Weimar, Germany and in 1908 went back to Paris, where he attended the Académie Julian.
In 1915, in collaboration with his future wife Sophie Taeuber, he experimented with collages and cut-paper reliefs, as in Square arranged according to the laws of chance (1916-17, New York, MOMA). He was involved in 1916 in the formation of the original Dada group in Zurich, and turned in the following year from geometric abstract painting to a more formal language which he used in drawings, woodcuts and wooden relief constructions painted in bright colours, such as Navel, shirt and head (1926, Basel, Kunstmuseum). In 1920, along with Max Ernst, and the social activist Alfred Grünwald, he set up the Cologne Dada group. However, in 1925 his work also appeared in the first exhibition of the surrealist group at the Galérie Pierre in Paris.
In 1931, he broke with the Surrealist movement to found Abstraction-Création, working with the Paris-based group Abstraction-Création and the periodical, Transition. During the 1930s, the artist produced several small works made of multiple elements that the viewer could pick up, separate, and rearrange into new configurations. In 1942, he fled from his home in Paris to escape German occupation and lived in Switzerland until his death in 1966.