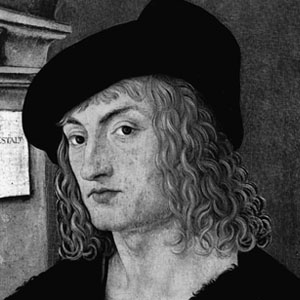 Hans Burgkmair the Elder (German, 1473–1531)
Hans Burgkmair, a German painter and woodcut printmaker, was born in Augsburg to a painter, Thomas Burgkmair. Hollstein attributes approximately 800 woodcuts to him, most utilized as book illustrations. As a German artist who was greatly influenced by the Italian Renaissance, he became amongst the first printmakers to utilize the contrast technique of chiaroscuro in his woodcuts.
Burgkmair first began his training in the town of Colmar under German painter and engraver Martin Schongauer (1448-1491). He then traveled to Italy, where he developed a unique compositional style that combined elements of the Italian Renaissance and German styles. His most famous works were done for the large series of woodcuts, The Triumphs of Maximilian, depicting the Holy Roman Emperor Maximilian I (1459).