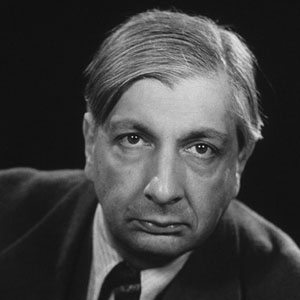 Giorgio De Chirico was born on 10th July 1888 in Volos, the capital of Thessaly (Greece). His father Evaristo was an engineer and his mother, Gemma Cervetto, a noblewoman of Genoese origin. Two years later in Athens, his brother Andrea was born. Andrea adopted the pseudonym of Alberto Savinio in his work as a writer and musician.
During this time Giorgio, whose father always supported his passion for art, took his first drawing lessons with the Greek painter Mavrudis. And it was in Athens that De Chirico realized his first painting, entitled "Still Life with Lemons (Natura morta con limoni)". In 1906, following the death of his father, the De Chirico family moved to Germany where Giorgio attended the Academy of Fine Arts and came into contact with German artistic, literary and philosophical culture. He read Schopenauer, Nietzsche and Weininger, continued studying the Ancients and studied the art of Arnold Böcklin.
In 1908 he returned to Italy and was reunited with his family; in 1910 he moved to Florence and was influenced by Giotto and primitive Tuscan painting, concentrating on a style rich in perspective layouts and constructions with arches. It was in this way that one of his first metaphysical paintings was born: "Enigma of an Autumn Afternoon (Enigma di un pomeriggio d'Autunno)".
In the summer of 1911, with his mother and his brother Alberto, he travelled to Paris where his real artistic career began, in contact with the French artistic-cultural avant-garde circles and later with the poet Guillaume Apollinaire. In the same year, thanks to help from his brother, he met Pierre Laprade, member of the jury at the Salon d'Automne, for which he exhibited three works: "Enigma of the Oracle (Enigma dell'Oracolo)", "Enigma of an Afternoon (Enigma di un pomeriggio)" and "Self-Portrait (Autoritratto)". When another three of this works were exhibited in 1913 at the Salon des Indépendants in Paris he was noticed by Pablo Picasso and Guillaume Apollinaire, thanks to whom De Chirico became friends with Brancusi, Braque, Jacob, Soffici, Léger and Derain. In the autumn of the same year Apollinaire organised an exhibition of thirty works by the artist in his studio and wrote a review of De Chirico in "L'intransigeant" using the term "metaphysic". Magazines and newspapers published his works and praised his creative qualities.
The First World War broke out and the two brothers returned to Italy. Giorgio was assigned to the hospital in Ferrara where he had a sedentary job since he was considered unfit to work. He continued to maintain close ties with the Parisian milieu and came into contact with the Dada movement. In 1916 he painted his famous "Hector and Andromache (Ettore e Andromaca)" and "The Disturbing Muses (Le Muse inquietanti)" and frequented Ferrara's artistic milieu: he met Filippo De Pisis and began corresponding with Carrà, whom he was to meet during a stay in military hospital. Carrà was fascinated by De Chirico's poetic world and artistic themes and painted a series of works with clear metaphysical foundations. "Metaphysical painting" was born, theorized a little later in the magazine "Valori Plastici".
In 1918 De Chirico obtained a transfer to Rome. There, he worked with the above-mentioned magazine and exhibited in the rooms of the newspaper "Epoca" together with Prampolini, Carrà and Soffici. In 1919 he presented his first personal exhibition at Anton Giulio Bragaglia's Art Gallery and published the text "We metaphysicists". That moment marked the beginning for De Chirico of an intense period of exhibitions throughout Europe, particularly in France, while considerable interest in his works also emerged in the United States. De Chirico's painting was appreciated by all the major Dadaist and Surrealist artists and also by the German artists of "Magic Realism", those of the "Bauhaus" and of the "New Objectivity". In 1925 he married the Russian dancer Raissa Gurievich Kroll. In 1928 he held his first one man exhibition in New York at the Valentine Gallery and shortly afterwards exhibited in London.
He published the novel "Hebdòmeros" in 1929. Indeed, in those years, as well as painting, he dedicated himself to writing and also to stage designing for theatrical shows and ballets. He continued to exhibit in the most important art galleries both in Europe and America and met Isabella Far, who was to become his second wife in 1952. A few months after his ninetieth birthday, on 20th November 1978, Giorgio De Chirico died in Rome. His remains are conserved in the Monumental Church of St. Francis at Ripa, in Rome.