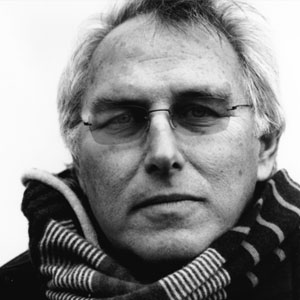 Eric Fischl was born in New York City in 1948. Growing up in the suburbs of Long Island, he became interested in the culture of suburbia -- how the lives of suburbanites might seem "picture perfect" from the outside but, in reality, were highly dysfunctional. He addresses unsettling topics in his artwork such as broken, debilitated families, adolescent sexuality, and voyeurism.
Fischl first began to study art in 1967 in Phoenix, Arizona at the local community college. In 1972, he went on to receive a BFA at the California Institute of the Arts in Valencia, California. After he graduated, he moved to Chicago and worked at the Museum of Contemporary Art where he further explored topics of socially flawed, unconventional subjects. In 1974, he became an art teacher at Novia Scotia College of Art and Design where he met his wife, painter April Gornik. He currently resides and works in New York City, experimenting with a diverse range of subjects in a variety of mediums -- from painting, to sculpture, to public works.
Fischl's works are displayed in several fine art museums worldwide.