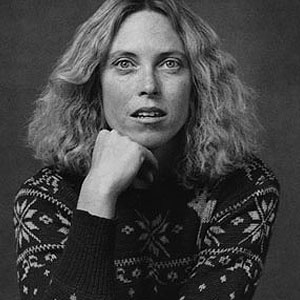 Deborah Butterfield is one of the world's leading sculptures and teachers of fine arts, with a solid career and many honors to her credit. She received her Bachelor of Arts degree from the University of California at Davis, in 1972, followed by her Masters of Fine Arts degree in 1973. In 1997, she received an Honorary Doctorate of Fine Arts from Rocky Mountain College in Billings. This honor was repeated in 1998 by Montana State University, Bozeman, Montana. Butterfield's teaching career began in 1974 at the University of Wisconsin, Madison.
In 1979, she joined the staff of Montana State University, Bozeman, as an assistant professor and in 1984 became an adjunct assistant professor and a graduate student consultant. Her honors and awards are numerous and include a National Endowment for the Arts Individual Artist Fellowship in 1977; a John Simon Guggenheim Memorial Fellowship in 1980; a National Endowment for the Arts Individual Artist Fellowship in 1980; a Citation for Excellence Award from the UC Davis and Cal Aggie Alumni Association in 1992; and an American Academy of Achievement Golden Plate Award in 1993.
Butterfield has exhibited across the United States and Europe. Her work is widely collected by private individuals and museums, and she has been commissioned to create site-specific sculptures by a number of significant museums and public sites, including the Whitney Museum of American Art; the Metropolitan Museum of Art; Israel Museum; San Francisco Museum of Modern Art; Oakland Museum; Urban Development Corporation of Boston, Massachusetts - Copley Square; the Walker Art Center Sculpture Garden, Minneapolis, Minnesota; the Greenwich, Connecticut, Arts Council; the Portland, Oregon, International Airport; the Kansas City Zoo; and the Denver Art Museum. Exhibitions of Butterfield horses are also held by other museums and galleries all around the world.