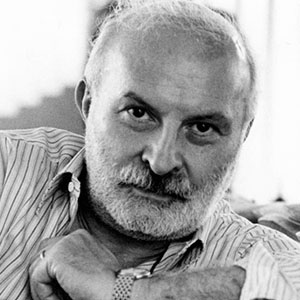 Arman was a French born sculptor who settled in New York in 1963 and became an American citizen in 1972. Born in Nice in 1928, he learned oil painting and photography from his father, an antiques dealer. After receiving his bachelor's degree in philosophy and mathematics in 1946, Arman began studying at the École Nationale des Arts Décoratifs in Nice. He also started judo at a police school in Nice where he began lifelong friendships with Yves Klein and Claude Pascal. Completing his studies in 1949, Arman enrolled as a student at the École du Louvre in Paris, where he concentrated on the study of archaeology and oriental art.
Such vast interests likely influenced his artistic style that focused around the accumulation of vast quantities of the same objects. In 1957 he decided to be known by his first name only, and the form 'Arman' was adopted in 1958 as the result of a printer's error on the cover of a catalogue. In the early 1960s Arman gained a reputation as one of the leading exponents of Nouveau Réalisme and he is best known for his assemblages of junk material.
In 1961, Arman made his debut in the United States, and during this period, he explored creation via destruction. The "Coupes" and the "Colères" featured sliced, burned, or smashed objects arranged on canvas, often using objects with a strong "identity" such as musical instruments (mainly Arman's violins and saxophones) or bronze statues. He passed away in 2005 leaving an incredibly accomplished list of accumulations.
Chilvers, Ian, Oxford Dictionary of 20th Century Art, Oxford, New York, Oxford University Press, 1998.