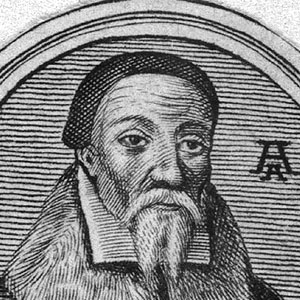 Albrecht Altdorfer (1480 – 1538) was a painter and printmaker born in Regensburg, Germany.  He is best known for his religious scenes which often depict biblical and historical subjects set against dramatic and imaginative landscape backgrounds.
As a member of the Danube school of artists out of Bavaria and Austria, Altdorfer was amongst the first artists to paint pure landscapes without human subjects, He specialized in sunset and twilight lighting and often utilized torch light and star light to add a dramatic component to his expressive religious works.
In 1510 Altdorfer traveled through the Alps, visiting France, Austria, Switzerland and possibly Italy. He then returned to to Regensburg where he spent his life creating art and serving his city.  Altdorfer was very involved in the city of Regensburg.  In 1519, he became a member of the City Council for External Affairs, and by 1529, he had become a member of the City Council for Internal Affairs.  He also served as the architect of Regensburg for several years, overseeing the construction of the cities slaughterhouse and wine cellars. He continued to paint until his death in 1538,upon which he was buried in the church of the Augustine Cloister. Today, many of his works can be seen at the Alte Pinakothek Museum of Munich as well as the National Gallery of London.