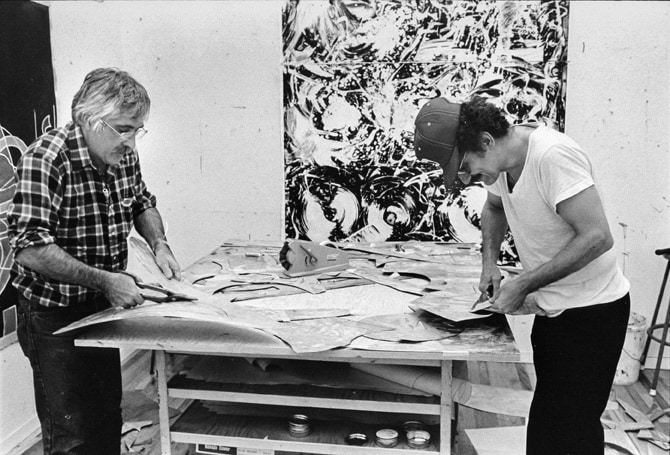 The series of twenty-five prints published over 3 years  was Stella's most ambitious project to date, related to his earlier Circuits series.  The name of the series comes from the Swan Engraving Company in Connecticut where Stella had shapes cut for his Circuit works. The scraps of these shapes, as well as templates for doily patterns which Swan Engravings Company produced were incorporated into the series, creating intricate graphic patterns. The prints were made by collaging the scraps and templates together on a plywood backing, then inking them and printing, producing intaglio and relief prints.  Such a method of assembling the plate from various components was used here for the first time by Stella, exemplifying the constant innovation in his work from series to series.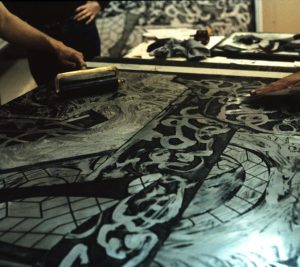 The series stands out among Stella's other series of the same time, such as the Shards Series and the Had Gadya Series, due to the prominent use of black  in the first nine works and the relatively monochromatic palette of the other 16 pieces. Additionally, due to the uneven surface of the assembled plates, the printing process produced an embossed effect on the paper, resulting in etchings that, while borrowed many elements from Stella's previous works, offer something completely different and undeniably beautiful.
Swan Engravings Series, 1982-1985
The first nine works of the series are printed exclusively in black, each a gorgeous baroque composition that takes full advantage of its lack of color.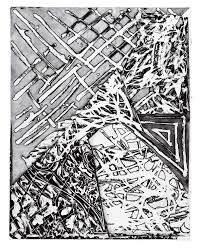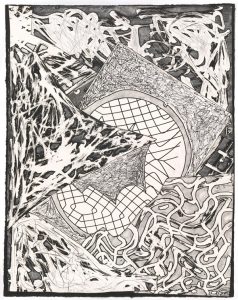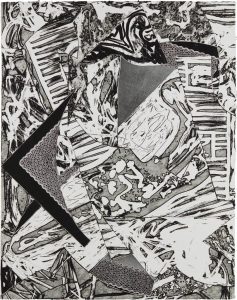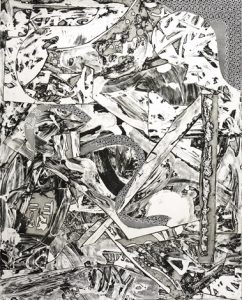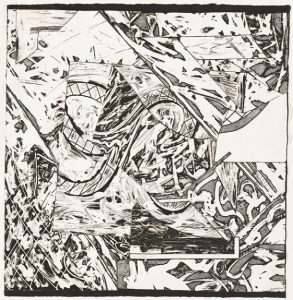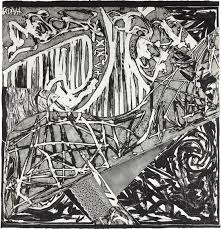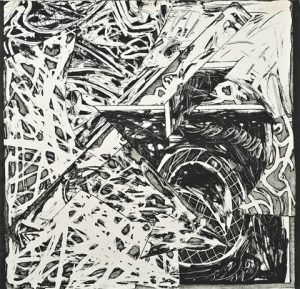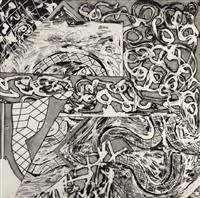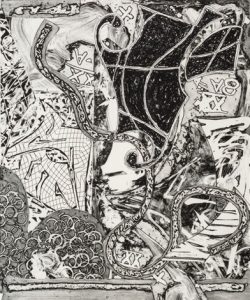 The 10th  piece of the series contains all the lyrical monochromatic movement of the first nine, but with the addition of a shocking blue border and swift blue forms placed at the center of the piece.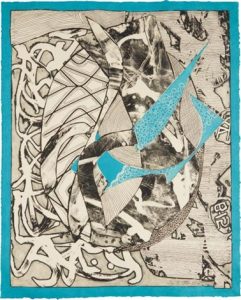 The next twelve pieces of the series are presented in an eye-catching circular format, the first 5 and the last 7 made up of the same collaged forms but printed in different colors.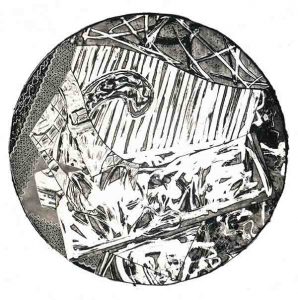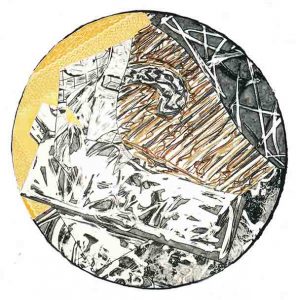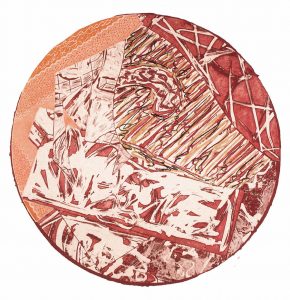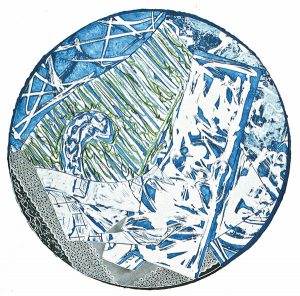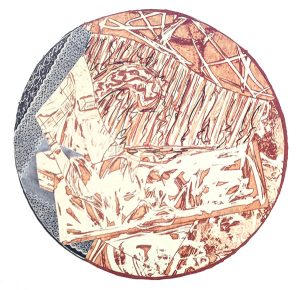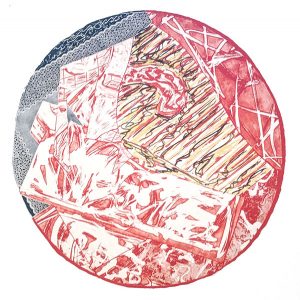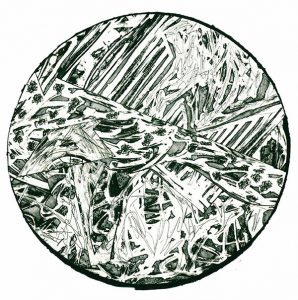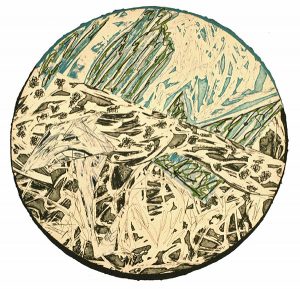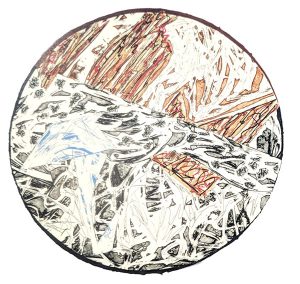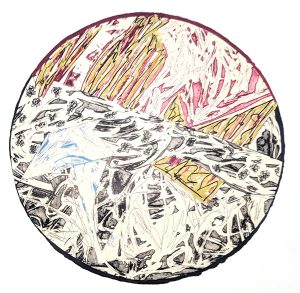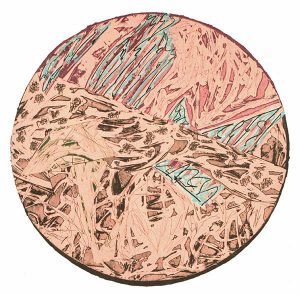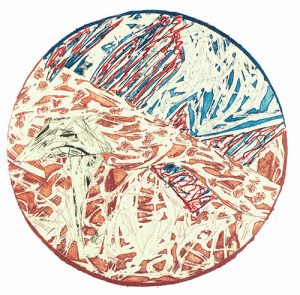 The next two works return to the large rectangular format, with the addition of a border that contains the collaged pieces and gives the works a wonderful balance of baroque business and geometric neatness.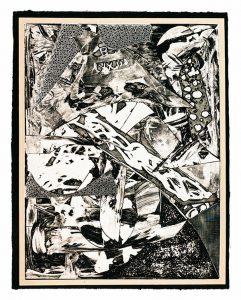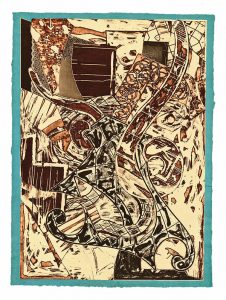 The last piece of the series possesses a remarkable tranquility. Dominated by a smoothly curving form that stretched diagonally across the piece, the composition is beautifully organized, with the bright blue shapes sitting at the foreground, while a the dark green-black recedes into the background, giving the work immense depth.